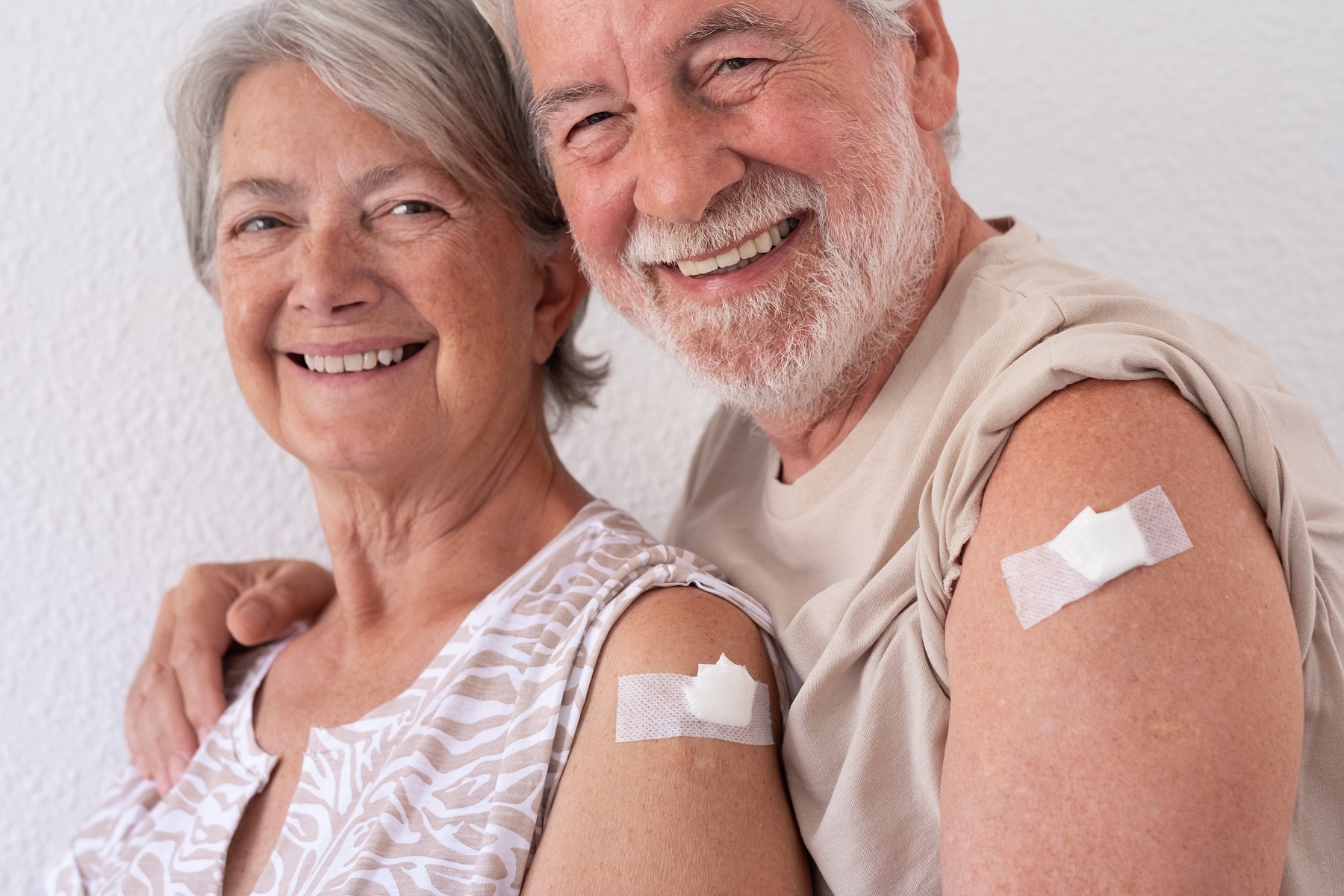 Health Benefits of Seniors Getting Immunizations
Blog
August 16, 2021
Is It Important for Seniors to Get Immunizations?
Vaccines are seniors' best shot at lowering their risk of getting certain diseases. Even if older adults aren't particularly worried about themselves, getting vaccinated can help protect their family members with weakened immune systems or their newborn grandchildren. So it stands to reason seniors would recognize the importance of getting vaccinated, and be among the first in line for vaccines.
Yet a 2016 New York Times article found many seniors choose not to get immunized for common health conditions including shingles, pneumonia, hepatitis B and the flu.
The article suggested different reasons for this. Some older adults have other medical issues that take precedence during their visits with their doctor. And vaccines aren't as likely to be incorporated into an aging adult's medical checkups as they are for babies and small children.
Benefits of seniors getting immunizations
But that doesn't mean seniors shouldn't talk to their doctor about staying up to date on their vaccines. There are some essential immunizations older adults need, according to the Centers for Disease Control and Prevention (CDC). And the good news for seniors is that Medicare may pay for all or some of the cost of these vaccines.
Getting vaccinated brings with it a number of benefits for older adults. As people age, their immune system naturally weakens, making it harder for the body to fight off infections. That means aging adults are more likely to get shingles, the flu and pneumonia. They're also more likely to have complications that can lead to chronic illness, hospitalization, even death.
Vaccinations are particularly important if seniors have a chronic condition like heart disease or diabetes. Vaccines better protect you from these diseases and their complications.
One last benefit: Vaccines keep the larger community healthy. You've probably heard of herd immunity, which is what happens when a large segment of the population is immune to a virus. That happens when these people either got vaccinated or had already been infected and have recovered. Herd immunity makes it harder for a virus like the flu to spread, so even those who haven't had a vaccine have some protection.
Which immunizations older adults need
Shingles
If older adults have had the chickenpox, they stand a good chance of having shingles. The CDC estimates 1 in 3 Americans will get shingles in their lifetime; most of them will be over 60.
Shingles is a painful skin rash that appears on the skin as blisters, with lingering nerve pain that can last for months, even years.
Anyone 50 and older should consider getting this vaccine, which can reduce the risk of getting shingles by 50%.
Pneumonia
Pneumonia is an infection in one or both lungs and can be caused by bacteria, viruses or fungi. Symptoms can be mild to life-threatening, and range from fever and chest pain to coughing and difficulty breathing. More than 60,000 people die from pneumonia every year.
Seniors older than 65 who have previously been vaccinated can get a one-time repeat vaccine if it's been five or more years since they got their original shot and were younger than 65 when they got it.
Hepatitis B
Hepatitis is inflammation of the liver. Hepatitis B is spread when you come into contact with bodily fluids, like blood, of an infected person. Long-term hepatitis B can lead to liver cancer, liver failure and death.
The CDC recommends older adults with diabetes should definitely be vaccinated, and because all adults are at some risk, the CDC suggests a vaccine to avoid liver complications.
The flu
This virus is responsible for about 36,000 deaths annually in the U.S. Older adults are the least likely to get the flu, according to the CDC, but they're at high risk for developing serious complications if they do get it. Complications include bacterial pneumonia, ear infections, sinus infections and worsening of chronic medical conditions, such as congestive heart failure, asthma, or diabetes.
A seasonal flu shot is recommended for older adults because it reduces the risk of illness and hospitalization.
Older adults' health and wellness is paramount at Eagle Senior Living
At every one of our senior living communities, our focus is putting residents' well-being first. You'll see it in countless ways, from our programs to keep the brain agile to our amenities that encourage seniors to keep their minds, bodies and spirits engaged. You'll also find health and wellness is at the core of every level of living we offer. We invite you to explore an Eagle Senior Living community close to you!