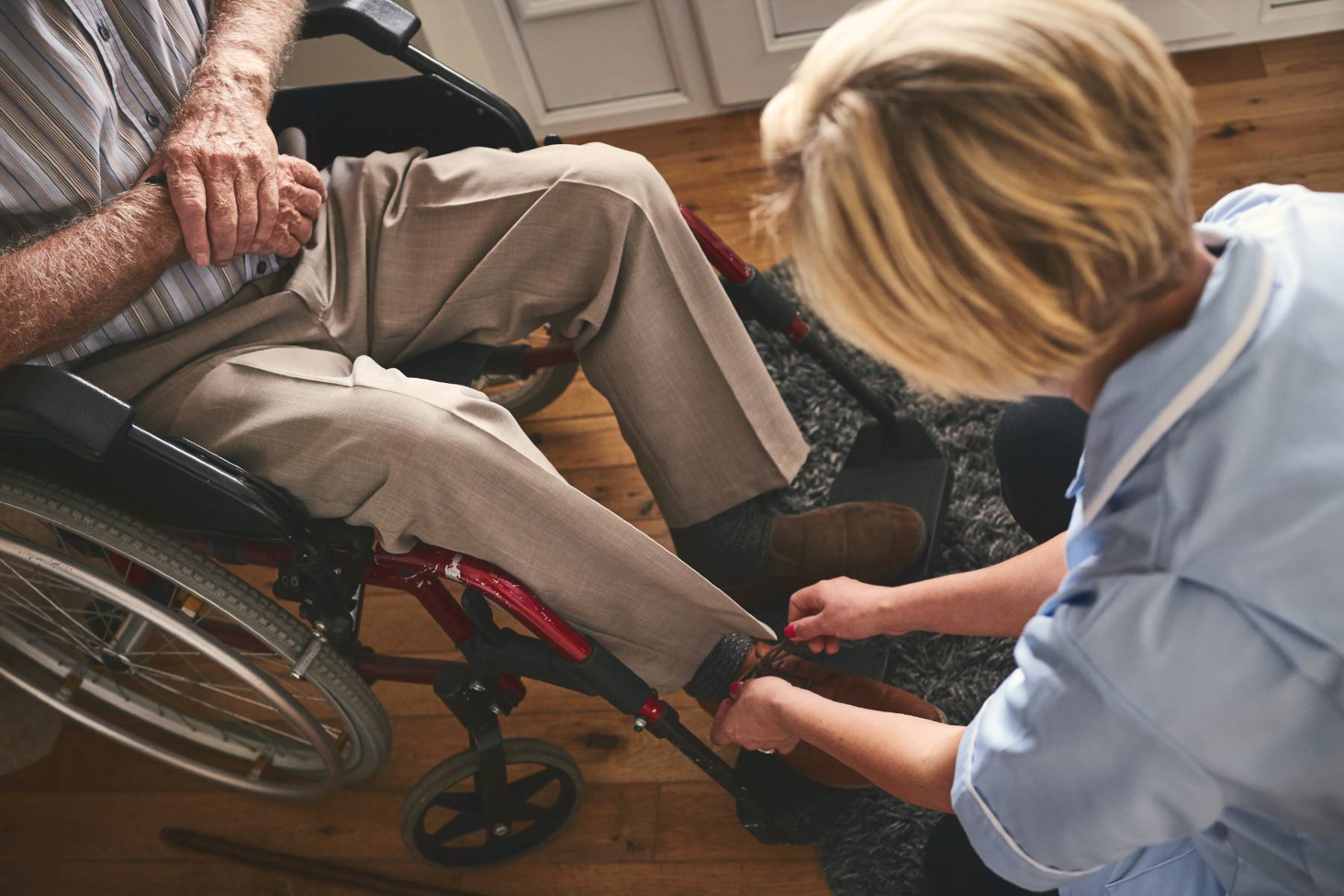 8 Commonly Asked Questions About Assisted Living
Blog
August 17, 2020
You may be familiar with assisted living – or this could be uncharted territory for you and your family. Either way, you probably have a lot of questions. Here are answers to some common questions we get about assisted living.
What is assisted living?
Assisted living is for people who need help on a daily basis, but don't need a higher level of medical care. It's about getting the right help at the right time with the activities of daily living. Assisted living provides personalized care in a residential setting that supports a healthy lifestyle and opportunities to stay socially connected.
What are activities of daily living (ADLs)?
ADLs are everyday actions we often take for granted. But not being able to manage them on your own creates barriers to enjoying a full life. Trained, experienced staff get to know you or your loved one and lend a helping hand with ADLs whenever it's needed.
The most common needs are for help with:
Bathing
Dressing
Toileting
Bed transfer
Eating
Grooming
Medication management
Is assisted living covered by Medicaid or Medicare?
Each state has specific provisions for Medicaid, so you should check with your state's Medicaid plan. It may also offer home- or community-based waivers that help cover costs. Be sure to ask if the community you're considering accepts Medicaid payments. Medicare doesn't pay for long-term care.
Will long-term care insurance pay for assisted living?
Many policies allow daily benefits to be used in a variety of settings, including assisted living facilities. Long-term care insurance may not cover all costs, and there may be a limit to how long benefits can be received, so be sure to review the policy carefully.
How do I know if someone might need assisted living?
Here are ten signs that might indicate assisted living is warranted:
The yard and house aren't being taken care of.
The inside of the house becomes uncharacteristically cluttered, disorganized or dirty.
There's a stack of unpaid bills.
They seem disheveled, or their hygiene has suffered.
There's a lack of fresh, healthy food in the house.
There's been a change in their general mood, or they've lost interest in hobbies and activities.
They've been forgetting to take their medications or get prescriptions filled.
You notice unexplained bruising, which could indicate they've been falling.
They've become more forgetful, perhaps missing important appointments.
They've noticeably gained or lost weight.
How does assisted living differ from a nursing home?
Both are a form of long-term care, but they have key differences. (Learn more here.)
Assisted living facilities: A special combination of housing, personalized supportive services, and health care designed to meet the needs of those who require help with daily activities. Residents don't need the kind of ongoing medical care that residents of nursing homes do.
Nursing homes: Licensed daily rate or rental properties that are technically referred to as skilled nursing facilities (SNF) or nursing facilities (NF), where the majority of individuals require 24/7 nursing and/or medical care. Residents can't live independently because they need ongoing palliative or complex medical care, medication management and administration, and possibly specialized rehabilitation services. This level of care can't be provided in assisted living.
Is there a commitment or contract to move into assisted living?
Many communities have a one-time move-in fee, which typically runs between $1,000 and $5,000. It may need to be paid upfront, or it can be prorated monthly. Monthly costs are broken out into base fees and care services fees.
Base fees include rent for the residence (which varies based on size and location within the community), and services such as housekeeping, a meal plan, transportation, activities and programs. Some levels of personal assistance may also be included.
When it comes to paying for care services – assistance with ADLs – communities differ in how they price them.
Tiered pricing (also known as Levels of Care pricing) – This model groups a variety of care services into tiers, each of which allows for a certain number of hours per month. If a resident doesn't need much help, they'll be placed in the lowest tier, which is the least expensive. The more help they need, the higher the tier and the cost.
Fee for services – Some communities base pricing on the level of help needed with ADLs and how much time it takes to deliver those services. For example, if a resident needs 15 minutes of help dressing, 30 minutes of help with meals, and 15 minutes of help with bathing each day, that adds up to one hour of help per day at the community's service rate.
All-inclusive – All monthly costs, including care services, are covered in a single monthly fee. The definition of "all-inclusive" will vary from community to community. Some may charge extra for medication management or incontinence services, for example. Others may have a cap on the degree of services they can offer. Be sure to ask about all the potential costs or limits on care.
Are the costs of assisted living tax-deductible?
There are tax benefits available for residents of an assisted living community. If your loved one itemizes their taxes, they can deduct a percentage of their move-in and monthly fees as a medical expense. As of 2019, they can deduct medical expenses that are more than 10% of their adjusted gross income. Check with a tax advisor to get the most current information.
We hope this has been helpful. If you're looking for an assisted living community, find one near you by searching Eagle Senior Living's locations around the country.