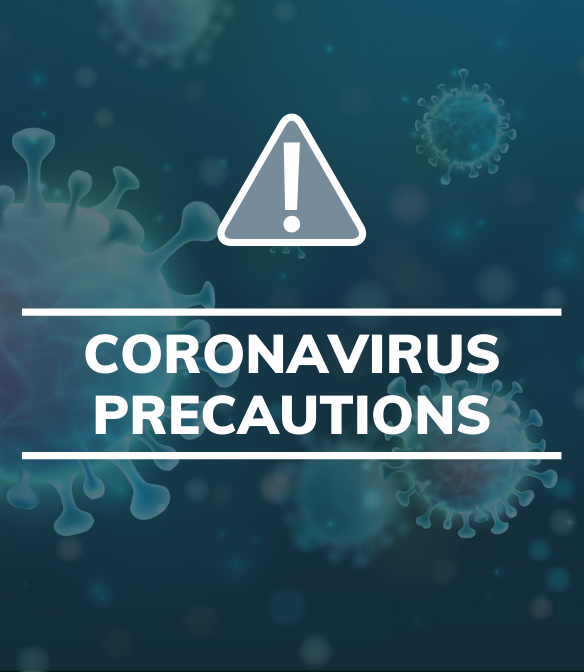 COVID-19 Plan of Action – Updated March 31, 2021
COVID-19 Updates
March 31, 2021
Michael Mays COVID-19 Letter
March 31, 2021
Dear Friends, Residents, Associates & Family Members,
We are very optimistic we have weathered a crisis the likes of which the senior living industry has never endured, and now there is new promise on the horizon. Extensive progress has been made to reduce the occurrence of COVID-19 through our protective measures as well as the availability of the vaccine. We are not completely out of the woods, but we continue to make significant strides toward a return to normalcy.
We are grateful to report that our communities are highly vaccinated and have safely opened their doors to less restrictive visits as well as opening dining venues and increasing activities. This is materially due to the positive response by residents and associates toward vaccination and this gives us much to celebrate. Thank you to our residents, associates, and families for your incredible support, cooperation, perseverance, and understanding throughout this unprecedented time!
Our communities remain focused on controlling the spread by continuing to follow guidelines from the CDC and state and local health authorities. Please understand that the restrictions required of our senior living communities may vary by location and respective rules.
Until further notice, we will continue to adhere to the following protocols:
Mask wearing
Additional sanitation
Social distancing
Routine testing
Adherence to guidelines from the CDC, local and state health authorities
With these positive steps, we are excited for residents to enjoy even more socialization with their friends, families, and neighbors in a safe way.
Thank you all for your continued support as we look forward to the future!
Michael Mays, President
Greenbrier Senior Living
---
Michael Mays COVID-19 Letter
July 6, 2020
Dear Friends, Residents, Associates & Family Members,
As we continue to navigate the uncharted and ever-changing waters of COVID-19, we appreciate the patience and cooperation shown from our residents, associates and family members. As our country is trying to return to some degree of normalcy, we also know there has been an uptick in positive COVID-19 cases in certain parts of the country.
Our prayers go out those associates, residents and families who have been directly impacted by COVID-19 at our communities or at home. We have ramped up testing across all locations whether they have had COVID-19 exposure or not. Our focus on testing as well as continuing our heightened precautionary measures including social distancing and the restriction of non-essential personnel are necessary and essential measures to continue to keep our residents and associates healthy and safe.
As the rules and restrictions of the localities of each of our communities may vary, residents and families will continue to receive coronavirus related updates from their communities' Executive Director via their ONE CALL NOW telephonic system, through personal conversations with families and through their community Facebook page.
The past weeks have been challenging and it's difficult to remain distant from family and friends. The health and well-being of our residents remain our top priorities, and we are grateful for your continued support. If you haven't visited our Facebook pages, we encourage you to check out some of the ways we're staying together while apart.
Thank you for your understanding and wish all the very best,
Michael Mays, President
Greenbrier Senior Living
---
Please check our community Facebook pages below for regular community updates and resident activities, and we will continue to post critical updates to protocol here on the Eagle Senior Living blog.
---
COVID-19 UPDATE – March 13, 2020
March 14, 2020
Ensuring the health of our residents and associates is our highest priority. As such, we are following the recommended guidelines from the Centers for Disease Control and Prevention (CDC) and monitoring the CDC for news and developments related to COVID-19 (coronavirus).
According to the CDC, the risk for our resident population is high. For the health of our residents, their family members and our associates, we have significantly stepped up our flu virus prevention protocols.
Visitation:
On March 13, 2020, President Trump declared a National State of Emergency over the Coronavirus outbreak. In light of this announcement, we have stopped all non-essential visitation. Only essential vendors and healthcare workers can enter the community after they have completed an in-depth questionnaire and passed our screening procedures.
We are providing families and visitors the ability to communicate with their loved ones via phone, facetime, skype, or other electronic video communication.
We are postponing or canceling all external community vendors that provide activities within the community until further notice. This includes family nights and other large events.
Communication:
We have met with our residents and will continue to conduct regular ongoing education meetings.
We are updating our community webpages on a regular basis with regards to changes in protocol and other developments that may affect how we operate.
Screening & Appointments:
We have expanded our regular screenings of residents, staff, and essential visitors to include both temperatures and pulse oxygen readings.
New residents are screened per state guidelines and asked questions to ensure they have not visited affected areas or exhibiting symptoms of COVID-19.
We are working with our residents and rescheduling non-emergency medical appointments.
Training
Our associates have been retrained on infection control measures such as handwashing and infection control best practices.
Daily and more often as necessary wipe down of the community common areas and high touch areas has been implemented.
Each community inventory of supplies is being documented and monitored by the home office with extra supplies procured by each community and back-up supplies maintained at the home office.
We have been and will continue to participate in local, state and company training calls as they are scheduled. Education and training will be provided as updates occur.
We have established a new Safety Officer and Safety Assistant to provide oversight that protocols are followed on each shift and documented.
Greenbrier Senior Living's Corporate Director of Clinical Services is acting as the company compliance officer and is monitoring daily changes in recommendations from the CDC and local community agencies.
All of Greenbrier's home office support staff inclusive of regional sales and operations directors, are providing support to the communities for any day to day issues that may arise.
---
COVID-19 Precautionary Steps
March 13, 2020
Protect yourself and your loved ones. Stay informed and prevent the spread of the Coronavirus with the below precautionary steps and information.