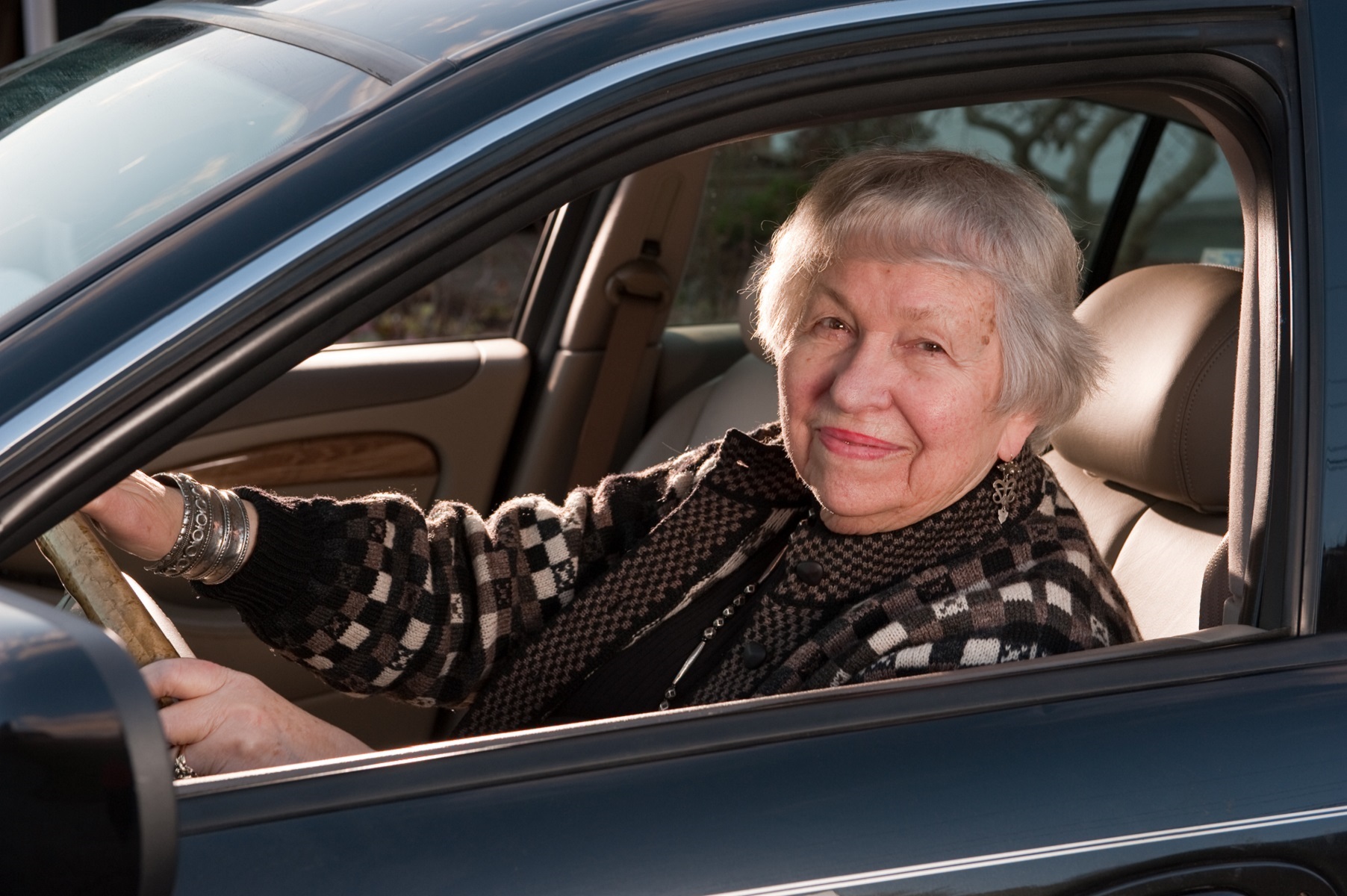 Driving Safety for Seniors
Blog
August 30, 2021
Safe Driving Tips for Seniors
Here's an interesting fact, per the AARP: People 65 and older are pretty safe drivers. 

Seniors have lower rates of crashes and crashes involving injuries than all drivers between 16 and 64. They also have the lowest percentage of crashes involving alcohol and the highest seat belt use of any age group.
In fact, statistics from the National Highway Traffic Safety Administration and the Insurance Institute for Highway Safety show that of all age groups, the safest drivers are seniors between 64 and 69.
But don't go seeking out the Golden Brake Award for Safe Driving just yet. The Centers for Disease Control and Prevention (CDC) reported that in 2018, nearly 7,700 seniors over 65 were killed in traffic crashes, and more than 250,000 were treated in emergency departments for crash injuries. That comes out to 20 seniors dying, and 700 getting injured, in crashes every day.
The CDC also says aging adult drivers, particularly those 75 and older, have higher crash death rates than drivers between 35 and 54.
Four safe driving tips for seniors
From the moment we learn to drive as teenagers, we associate driving with independence. This notion of equating freedom with driving may doubly apply for aging adults. For seniors, driving provides a measure of control and a sense of self-esteem. Losing the keys often signifies that loss of independence.
An older driver may have a small fender bender, which prompts a difficult conversation between parent and adult child. The senior may begin to change their driving habits, like not driving after dark, taking routes to avoid interstates, or staying off the roads during rush hour or other busy times of the day. Or the aging adult who's still driving may forget how to get somewhere familiar to them or struggle to judge distance.
These signs might indicate it's time to discuss alternative solutions to driving. But if you're an aging adult who wants to continue driving, safely, there are other very simple suggestions you should try first – including following some of these four safe driving tips for seniors.
Check the medication. Some medications have side effects like blurry vision, dizziness, sleepiness, confusion, fatigue and loss of consciousness. Talk to your doctor about any medications you're taking that could affect your driving. If the label says, "Do not operate heavy machinery while taking this medicine," don't take it and drive.
Limit your distractions. Talking on the phone or listening to music, podcasts, or audiobooks can distract you while driving. Even chatting with friends can be a distraction from your only responsibility as a driver, which is watching the road. If you're hungry, pull off and eat a quick bite. Don't try to eat a messy burger with one hand and fries with the other while steering with your knee. That's the epitome of distracted driving.
Make sure your vision and hearing tests are up to date. Have your hearing tested; if you need a hearing aid, get one. Have your vision checked annually to catch any vision issues, and keep your glasses or contacts prescription current. Protect your eyes with sunglasses during the day, and if you struggle with night driving, take Ubers or other ride-sharing options if you'll be out in the evening.
Drive when you, your car and the roads are in good condition. Don't drive if you're feeling fatigued, or if you've been drinking alcohol. Even one drink can impair your driving. If it's raining hard or if the roads are snowy or icy, consider delaying your trip out until conditions improve. As always, make sure your tires have good tread and are properly inflated, that you have enough oil and gas, and that your windshield is free of bugs, bird droppings, and anything else that might cause visibility issues. And before you leave your driveway, make sure your seat, steering wheel and mirrors are adjusted for your height and comfort.
One more safe driving tip for seniors
Age alone doesn't determine when a senior should stop driving. If you're concerned about yourself or an aging adult driver in your life, you can consult an occupational therapist driving rehabilitation specialist. This professional is trained to evaluate senior drivers for things like judgment and decision-making skills, flexibility, muscle strength, range of motion and coordination. The specialist will then suggest adaptive ways to help the senior driver be safer behind the wheel.
Cruise on into an Eagle Senior Living community for a test drive
Even if you're one of the safest drivers on the road, you might find it time-consuming to drive yourself to doctor appointments, or around town on errands, grocery store runs and trips to the mall.
Fortunately, every Eagle Senior Living community offers convenient scheduled transportation for residents in every level of living.
If you'd like to learn more about us, it's easy to get in touch. We're happy to set up your personal tour and treat you to a chef-made meal, our treat. Come on in and take us for a test drive.