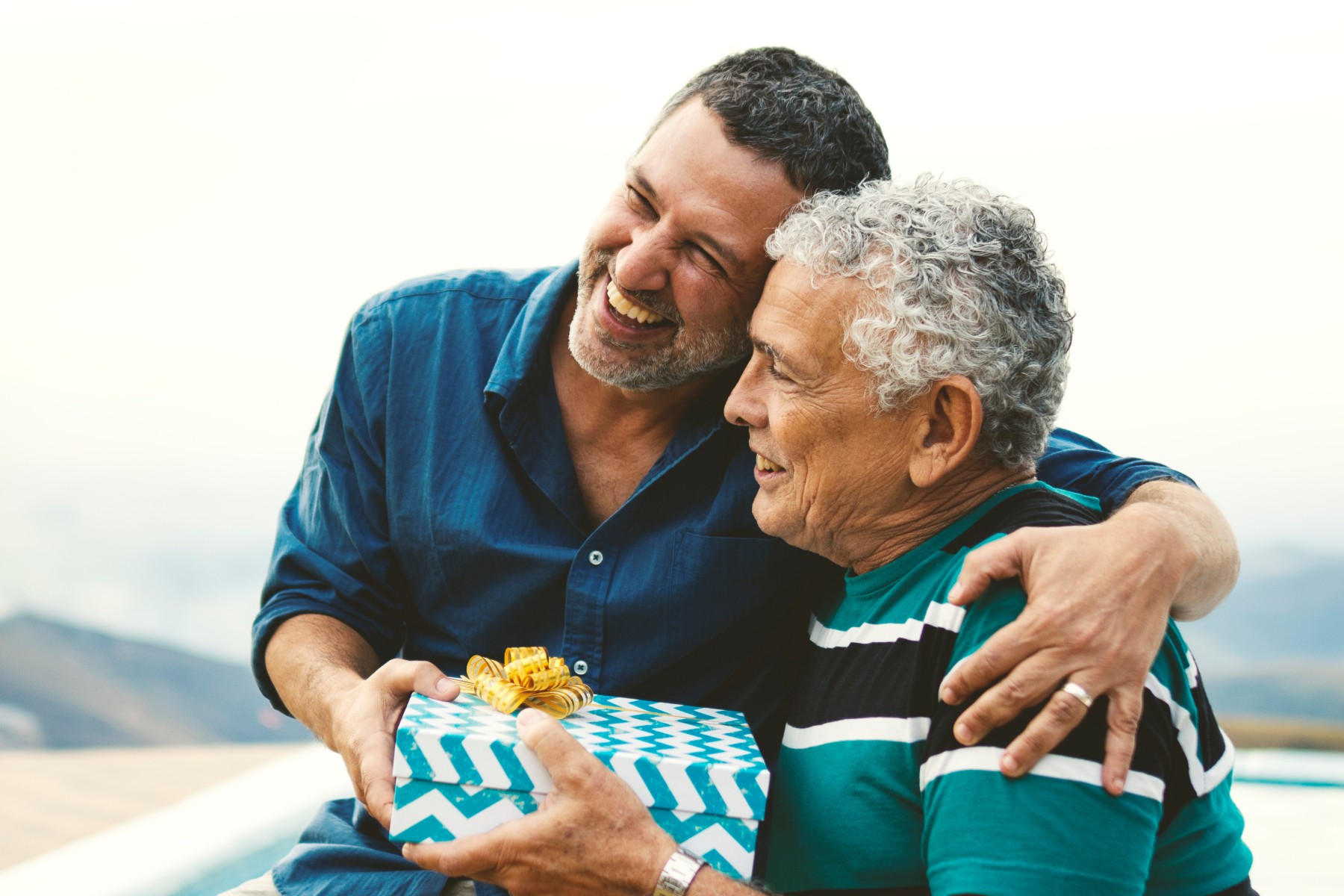 2020 Holiday Gift Guide for Seniors
Blog
November 2, 2020
If you're one of those people who worries about finding just the right holiday gifts for everyone on your list, you know how hard it can be. Even for people you know really well. To help, here's a holiday gift guide for seniors, broken into areas of interest. So if you have someone who wants the latest and greatest technology, this post has some suggestions. Or maybe they like gardening or are a bookworm. Whatever you need, we have holiday gift ideas.
Holiday gift guide for the gardener.
Holiday gift guide for the tech-savvy.
Holiday gift guide for out-of-town relatives.
Skylight Frame: This digital frame lets you send your loved one all the latest family photos from anywhere.
Long-Distance Friendship Lamp: With these in-sync lamps, just reach out and touch the lamp, and its mate emits the same ambient glow. Perfect for whenever they want to let your loved one know you're thinking of them. 
Long-Distance Mug: These personalizable mugs let your loved one know that no matter how far away they are, they're always in your heart.
Holiday gift guide for the fitness buff.
Fitbit Charge 3: Among its many features is 24/7 heart rate monitoring, automatic step counting, real-time pace and distance measuring, and sleep tracking. 
Garmin Vivofit Fitness Band: With a battery that lasts a whole year without need for recharging, this tracks stats and metrics such as steps taken, calories burned, distance covered and sleep quality. 
Holiday gift guide for the chef.
Lao Gan Ma Chili Crisp Sauce: This spicy chile crisp sauce is balanced like sriracha, only with more crunch and oomph, making it the perfect condiment to put on anything and make it delicious.
Ambrosia Lazy Susan: Setting this marbled concrete lazy Susan in the center of your loved one's table makes it easy to pass the salt.
Flour Shop Mini Spatulas, Set of 8: These cheery rubber spatulas are ideal for everything from scraping out containers to cleaning the blender.
Holiday gift guide for the book lover.
The gift of senior living.
Hopefully this holiday gift guide for seniors will make it easier for you to find your loved one just the right holiday present. If the time comes to help them explore their senior living choices, it's easy to search for an Eagle Senior Living community near you using our community locator. Or you can call us at 734-418-9027.