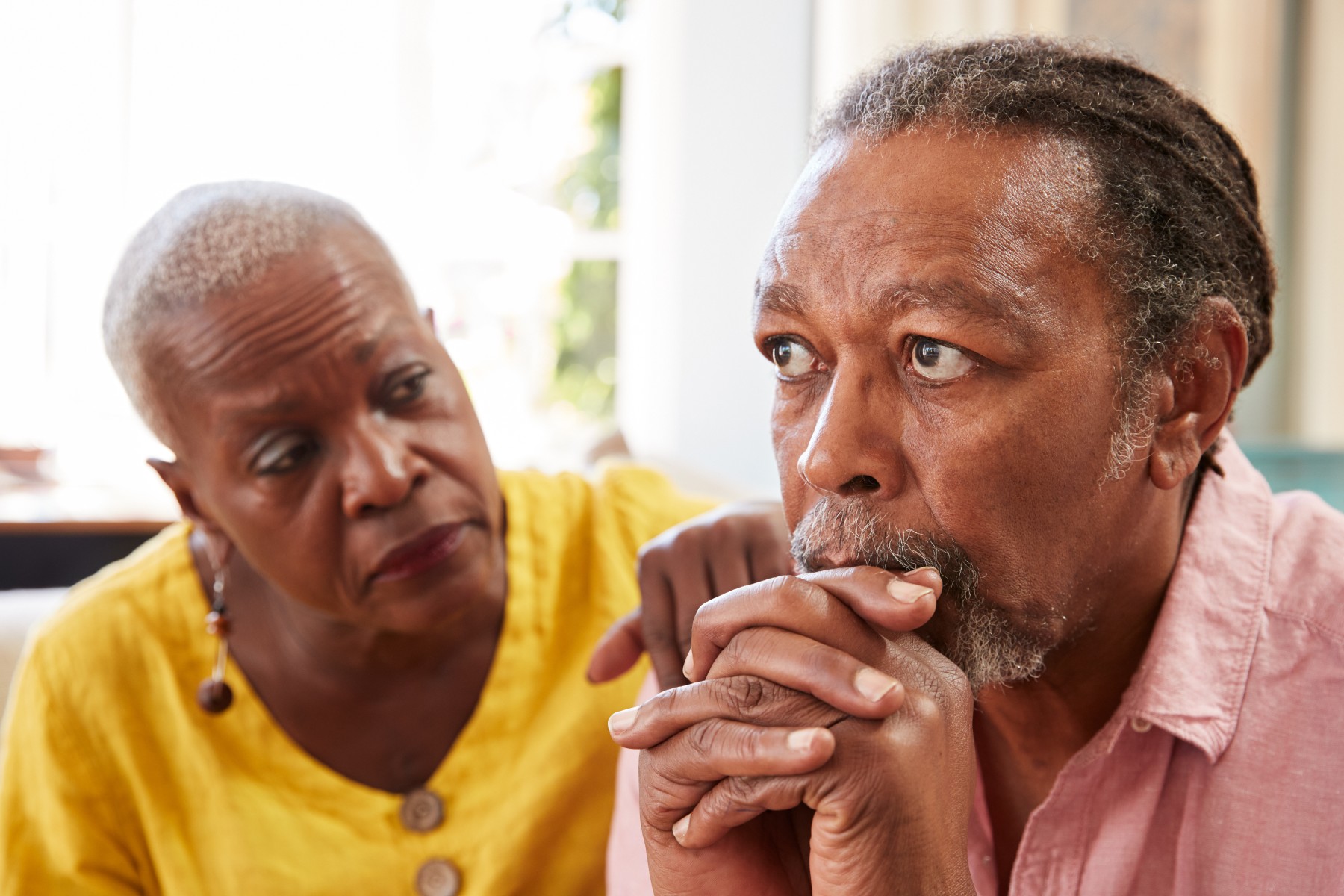 How is Senior Living Good for Mental Health
Blog
May 27, 2021
Ways Senior Living Can Help Mental Health
While senior mental health disorders aren't as common as you think, they do occur. Mental well-being is a key element to aging well, it's worth taking a look at how senior living communities, such as Eagle Senior Living can have a beneficial effect on the mental health of their residents.
The State of Senior Mental Health
According to The Centers for Disease Control and Prevention (CDC), only about 20% of people age 55 and older experience some form of mental health concern. The most common of these include anxiety, mood disorders such as depression, and cognitive impairment.
The COVID-19 pandemic has deepened some of those issues, unfortunately. The National Poll on Healthy Aging found that since March 2020, older adults commonly reported depression, anxiety, and trouble with sleep.
64% said they regularly had trouble falling or staying asleep.
One in five reported experiencing worse depression or sadness.
28% reported worse anxiety or worry.
Isolation and the feelings of loneliness that accompany it have devastating effects on the physical, emotional and mental health of older adults.
Loneliness can cause high blood pressure, and cause a higher level of the stress hormone cortisol, which increases the risk of depression, anxiety, and memory impairment.
Lonely people have a faster cognitive decline than those who have more satisfying social connections.
People with few social connections or who feel lonely have a 29% higher risk of heart disease and a 32% higher risk of stroke.
How's Your Mental Health?
How do you recognize whether or not you're struggling with mental well-being? Here are some signs to look for:
Generalized Anxiety Disorder (GAD)
GAD is the most common form of anxiety among older adults. GAD is characterized by persistent, excessive worry that's difficult to control. It's more than worrying about a specific stressor or for a short period of time. GAD is diagnosed when someone can't control their worry on most days throughout at least six months, and they have three or more symptoms. It's worth noting that most anxiety in older adults is often associated with a traumatic event such as an acute illness or a fall.
Signs and symptoms of GAD include:
Feeling nervous, irritable or on edge
Having a sense of impending danger, panic or doom
Having an increased heart rate
Breathing rapidly (hyperventilation), sweating and/or trembling
Feeling weak or tired
Having difficulty concentrating
Having trouble sleeping
Experiencing gastrointestinal (GI) problems
Depression
While older adults may be at more risk of developing it, depression isn't considered a normal part of aging. For seniors, depressive symptoms tend to manifest as the result of health problems, grief or social isolation. The CDC says that depression can adversely affect and complicate other chronic diseases. Older adults with depression use more medication, visit the doctor and emergency room more often, and stay longer in the hospital. And almost half of older adults with depression also meet the criteria for anxiety.
According to the National Institute of Mental Health, symptoms will vary from person to person, but here are some of the more common signs of depression in seniors:
Noticeable changes in mood, energy level or appetite
Feeling flat or having trouble feeling positive emotions
Difficulty sleeping or sleeping too much
Difficulty concentrating, feeling restless or on edge
Increased worry or feeling stressed
Anger, irritability or aggressiveness
Ongoing headaches, digestive issues, or pain
A need for alcohol or drugs
Sadness or hopelessness
Suicidal thoughts
Engaging in high-risk activities
Obsessive thinking or compulsive behavior
Thoughts or behaviors that interfere with work, family, or social life
Unusual thinking or behaviors that concern other people
Senior Living Communities and Mental Health
Living in a senior living community can mean being in an environment that's designed to help you improve your overall well-being – and that includes mental health. Here are just some of the ways it can benefit you or a loved one:
There are opportunities for social connection every day. Through planned activities, classes, social programs, volunteer opportunities and outings, residents can easily find people with similar interests. Communal dining venues offer another way to meet people. And having peers as neighbors means there's always someone who's there to be a friend.
Professional resources are available. Physical activity can improve depression, and having access to fitness classes means it's easier for residents to incorporate exercise into their lifestyle. Many communities offer music or art therapy, support groups, pet therapy, meditation and professional counseling, so residents can get the guided support or treatment they need.
It's easy to stay intellectually stimulated. Lifelong learning helps your memory, thinking and language skills; it can also help reduce the risk of cognitive decline and increase your overall sense of well-being. Senior living communities offer classes, educational and cultural events, and plenty of other ways for you to learn and apply new skills and stay mentally sharp.
At Eagle Senior Living communities, you'll find a welcoming, supportive environment where you can make new friends, stay active, and learn something new every day. And our caring team members are available to offer care and professional support when you need it. If you'd like to learn more about how one of our senior living communities can support your mental well-being, don't hesitate to reach out.