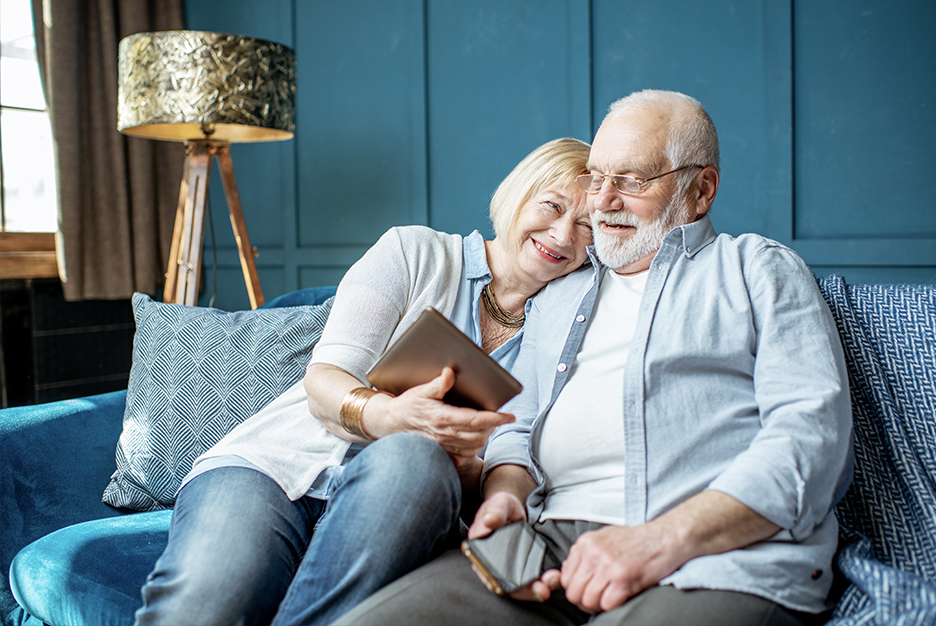 How Long Does It Take to Find an Assisted Living Community?
Blog
July 1, 2020
If given the choice, most seniors would rather live in their own homes for as long as possible. But what if you or your loved one starts to have trouble with the activities of daily living like cleaning, cooking, eating, getting dressed or remembering to take medication? To find the best assisted living community for yourself or your loved one, it's important to start researching assisted living communities before an unexpected emergency requires a move. Otherwise, you could have to choose a community based on availability. In a survey conducted by the CDC National Survey of Residential Care Facilities, 29% of senior housing communities currently have an admissions waitlist. In fact, the average length of time a prospective resident waits for admittance is typically over 180 days.
What is assisted living and how is it different from an independent living community or a nursing home? At an assisted living community, residents get the help they need to remain independent. Trained staff is on hand to provide personal assistance with bathing, dressing, grooming, eating and more. The rest of the day, residents are free to do what they want to do and when they want to do it. Plus, assisted living communities offer a wide variety of activities to keep residents engaged.
How to choose an assisted living community
Whether you're researching communities in person or online, here are some things to consider and questions to ask.
Figure out your needs
To start, think carefully about what you or your loved one is going to need now and in the future. Limiting the number of moves you have to make can help preserve your quality of life and reduce disruption.
Questions to ask:
What are my needs?
Do I need round-the-clock care?
Does the community have the tools to fulfill my needs?
What is the community's staff-to-resident ratio?
Explore how to finance assisted living
Figuring out the cost of assisted living and how to pay for it is a complex process that will likely take time. Asking beforehand about expected costs as well as if any of the community's costs are covered by Medicare, Medicaid or long-term care insurance can help you budget and avoid surprises later.
Questions to ask:
Do fees increase annually, and if so, how much? 
What's the highest monthly fee I could ever have?
What's included in the fee?
What other a la carte fees are not part of the monthly fee that I need to put into my budget?
Are additional services available if my needs change?
Are there different costs for various levels or categories of services?
How much different will fees be if I move from one area of the community to another? 
What happens if I run out of money? Will I have to relocate? If so, how much time will I have to move?
What is the policy on insurance and personal property?
Can I review your contract?
Check out activities, amenities and meals
One difference among communities is the activities and amenities they offer. Be sure to get a sample activities calendar and menu.
Questions to ask:
How many meals a day are included in the monthly fee? 
Does your menu offer residents choices? 
Do I always have to go to a dining room?
Is there an on-site cafe or bistro? 
How does the food taste? (You should have lunch or dinner at the community before moving in.)
How does the community accommodate special dietary needs?
What types of apartments are available?
What is the monthly cost per apartment type?
Are units for single and double occupancy available?
Is a 24-hour emergency response system accessible in each unit?
If there is a waitlist, how many are on it, and what is the policy?
Tell me about some of the current residents.
Do you have any outdoor space?
Learn about health care options
After you've narrowed your list of possible communities down to two or three, it's time to start asking questions to ensure your choice can accommodate your health care needs now and in the future. 
Questions to ask:
What kinds of patients currently live here?
How many residents live here?
How close is the nearest hospital?
Can I continue with my primary care physician or other specialists?
Do you offer physical, occupational and speech therapy? What's your success rate?
Is the self-administration of medication allowed? Can staff administer medications?
Are staff available to assist residents who experience memory, orientation or judgment losses?
Does a physician or nurse regularly visit to provide medical checkups?
What kind of experience and training does your staff have?
How many staffers are on duty overnight?
Do you have a nurse on staff 24/7?
Do you do an initial assessment prior to admission?
What palliative, end-of-life or hospice care options are available?
Make community visits
In addition to a scheduled in-person or virtual tour, it's also a good idea to make an impromptu visit on weekends, during meals and/or in the evening just to see the community in action.
Questions to ask yourself on your visit:
Do you and your loved one receive a warm greeting when you arrive?
Does the administrator/staff call residents by name and interact warmly with them as you walk around?
Do residents socialize with each other and appear happy and comfortable?
Are you able to talk with residents about how they like the community and staff?
Do the other residents seem like they'll be good neighbors?
Are staff personable and outgoing?
Are other staff members friendly to you?
What are the visiting hours?
Ask plenty of questions
It's important to ask lifestyle questions to see if a community is going to be a good fit.
Questions to ask:
Can I have a pet? Does the community have its own pets?
Can I bring my own furniture?
Am I allowed to have guests overnight? Or is there a community guest room they can use?
What types of activities and events does the community host?
Do residents participate in the surrounding neighborhood/community?
Do volunteers, including family members, help with activities and programs?
Explore your assisted living options.
Figuring out how to choose an assisted living community for yourself or a loved one can be challenging. Doing your research now is a good way to ensure you're prepared to make an informed choice. If you'd like to learn more about your or your loved one's assisted living options, call us at 734-418-9027. You can also start right now by searching for an Eagle Senior Living community near you using our community locater.