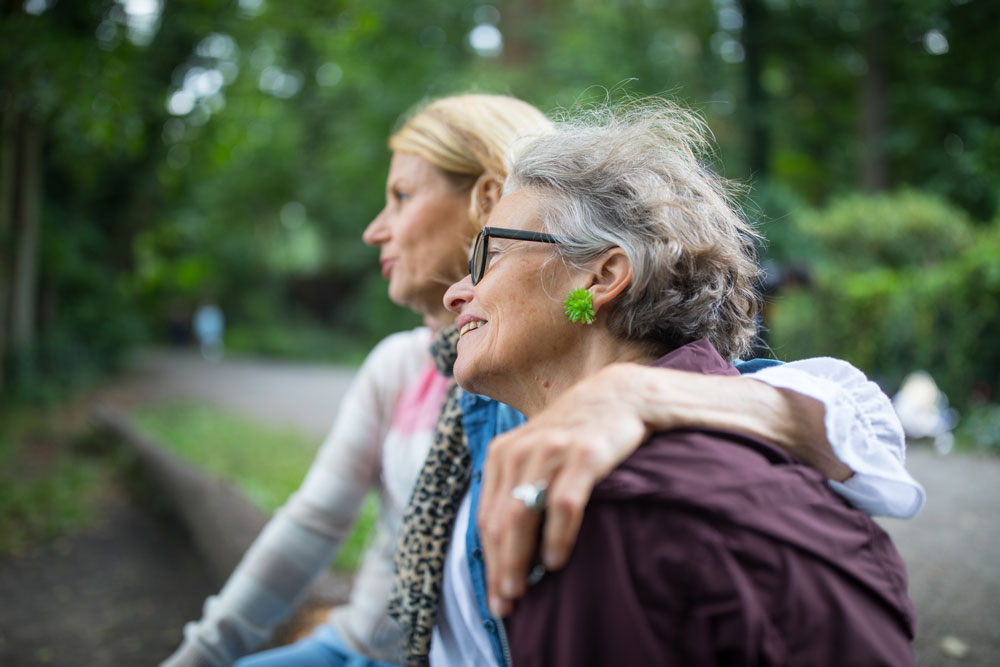 What is the Difference Between Memory Care and a Nursing Home?
Memory Care
March 20, 2020
There's much more to senior living than the stereotypes that may come to mind when you hear the term "nursing home." If you're beginning your search for a senior living community to call home for yourself or your senior parent, you may notice there are multiple levels of living available, depending on your needs. These levels of living include, but aren't limited to, independent living, assisted living, memory care, skilled nursing and rehabilitation. It's important to know the distinction between a nursing home and the other types of specialized care being offered, so you know what's right for you. If a nursing home and memory care both sound like they could suit your needs, but you're not sure what the difference between memory care and a nursing home is, let's clarify the distinction between the two.
What does a nursing home provide?
Nursing homes provide care for those who are sick or infirm. At a full-service senior living community, this type of care is referred to as skilled nursing. In a nursing home or skilled nursing facility, residents receive round-the-clock supervision and care from certified nurses. Residents typically have a room to sleep in and share a communal space to dine and gather with the other residents.
What does memory care provide?
Memory care communities provide specialized care for those with memory problems and disorders like Alzheimer's and other types of dementia. People with a less severe degree of dementia may live in a nursing home, especially if the dementia began to develop after they moved there, but they would likely need to be moved to a memory care facility if the disorder progressed beyond the nursing home staff's skill level. Memory care communities are staffed with medical personnel who specialize in memory care, so they've been trained to work with and care for people whose needs are different because of memory impairments. Memory care facilities are designed specifically for those with memory problems, so everything from the physical layout and security of the building to the activities being offered to the way the staff interacts with the residents is tailored to fit the needs of memory care residents.
Which is right for me?
It can be tricky to know for sure. If you (a senior) or your senior parent aren't experiencing abnormal memory problems for their age, but do need round-the-clock care available, a nursing home may be the right option for you. At a senior living community like one of Eagle's, skilled nursing is available on-site, along with memory care and other types of care. If you're an Eagle resident, you can move to another level of living if your needs change. If you're a perfectly able senior looking for a more active living experience, independent living may be just the place for you. If you need assistance with Activities of Daily Living (ADLs), more supervision and a greater level of care, you'll want to look for an assisted living community.
Eagle Senior Living offers high quality memory care and skilled nursing, in addition to independent living, assisted living and rehabilitation, at our communities across the nation. Find the community nearest you to begin the process of securing specialized care to suit your needs and improve your quality of life as you age.