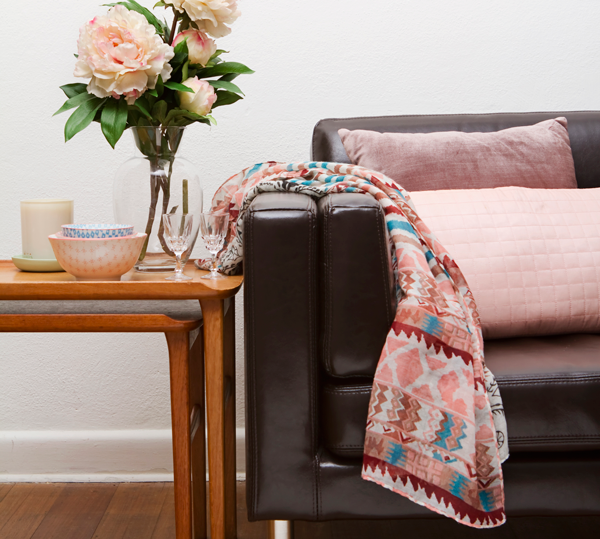 How to Decorate Your New Senior Apartment: Showcase Your Hobbies
Blog
May 11, 2020
We all know bigger isn't necessarily better. Many seniors realize that living large doesn't have to mean residing in a 4,000-square-foot home. Those moving into senior living prefer something smaller that better fits their current lifestyle.
But for seniors with hobbies, some may fear that downsizing means they can't pursue or share what they've invested so much time, talent and love into. Fortunately, there are plenty of great home decor ideas to help you get creative and showcase whatever art or craft you're into. Here are a few.
Crafting station
An option for creating a dedicated crafting area is to convert an armoire or wardrobe with corkboard or magnetic board. Many have built-in electrical outlets that can be used for a sewing machine, glue gun, and other craft tools that require a plug. Inside shelving can be customized to fit your crafting needs.
Quilters
If quilting is one of your hobbies, proudly show your work as wall art. Quilts not only make great home decor, but they're also good for sound absorption in the TV room and give bedrooms a cozy feel. Experienced quilters know not to nail or tack the quilt to a vertical surface as it will stretch and damage the fabric. You can use scrap fabric to sew hanging loops on your quilt. Be sure to space the loops evenly and use enough to distribute the quilt's weight. A decorative curtain rod can then be used for hanging.
Bring the garden inside
If you have a green thumb, indoor plants are the perfect way to satisfy your love of gardening and can spark some beautiful room decor ideas. Small potted plants look more appealing in groups. Placing them in small clusters raises the humidity in the surrounding air, and results in healthier plants. Hanging baskets are a great way to display trailing plants, and hanging some plants leaves tabletops available for plants that are best seen at or below eye level. Small trees add tranquility and tropical appeal to an indoor setting.
Make it art
Need some wall decor ideas? Almost everything you create can become a work of art. Create a shadow box of the jewelry you've made. Take your favorite scrapbook page and frame it to enjoy whenever you walk by. Hang a grandchild's dress or sweater you made when she was a baby. Frame photos of last summer's garden vegetables and arrange them on your mantle.
Sewing
A kitchen island cabinet can be a mobile workhorse, thanks to its casters. Magnetic spice tins and a thread organizer from a fabric store keep buttons and spools organized and handy.
Tools of the trade
It can be difficult to find storage space for the specialized tools some hobbies require. Art supplies, tennis racquets, golf clubs, books — these are all supplies that feed your passion, but they take up a lot of space. Why not let them inspire some living room decor ideas? Hang your sports equipment on the wall, display your hobby books with pride, put art supplies in mason jars, and so on. Large glass cookie jars and other canisters are a great way to store craft supplies on open shelving. Clear plastic storage bins are perfect for storing craft supplies in closed cabinets.
Scrapbooking
Pegboards are great for keeping track of scrapbooking's many tools and supplies and can add to a room's decor. They allow you to hang everything — packages of stickers, rub-ons, trims, scissors, punches, rulers, etc. — together at eye level so you can see what you have to work with. Use a box with tabbed dividers to hold decorative papers filed by color.
Want more home decor ideas? Check out our blog on 10 Tips to Make an Assisted Living Apartment Feel Like Home. Getting ready to move into your new apartment? Check out these downsizing and moving tips.