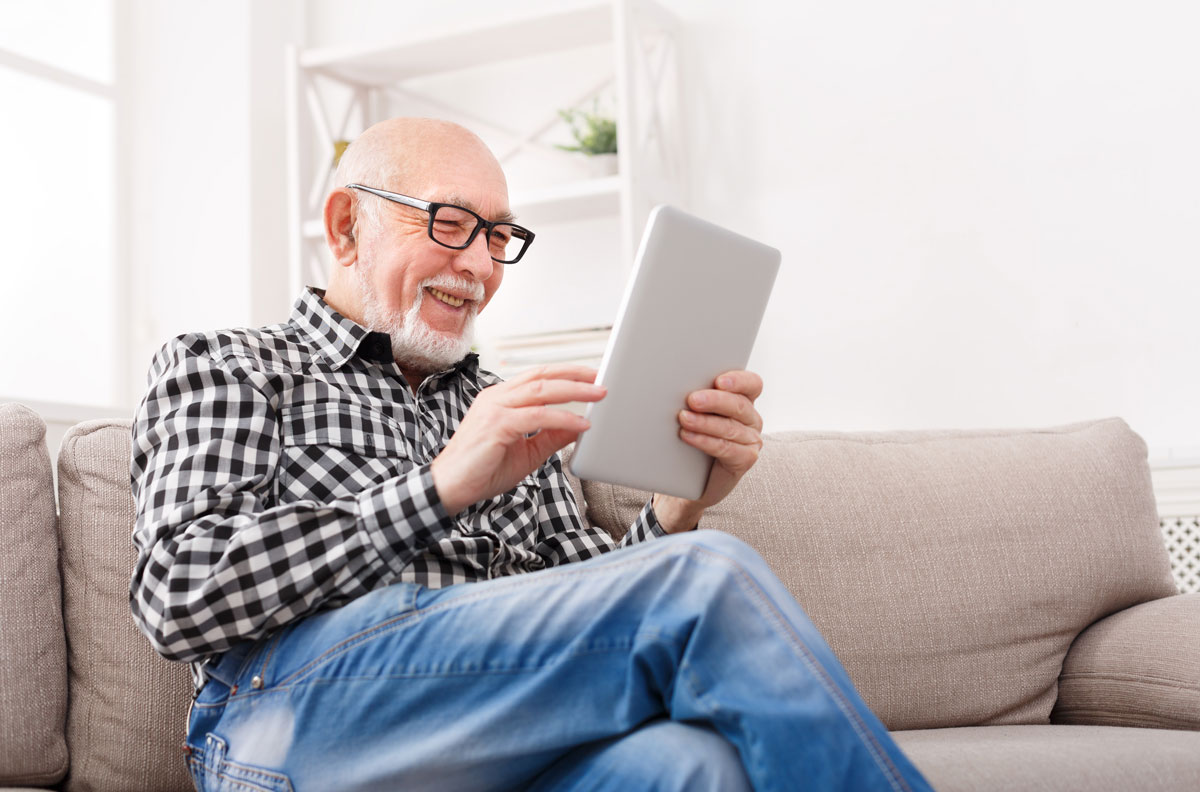 The Best Mobile Apps for Seniors
Senior Living
December 3, 2019
Smartphones can be a great tool for staying connected with your loved ones and the broader world, but their user interfaces and applications aren't always designed with older adults in mind. Fortunately, many mobile developers have keyed in on this issue and created apps that can be easily used to enhance the lives of people of all ages. Read on for our list of the best smartphone apps for seniors.
Getting the Most From Your Phone
To cram more and more functionality into modern handsets, smartphone operating system developers have trended toward using smaller fonts and application icons. This works well for younger eyes, but can cause some real trouble for seniors.
But you don't need to go out and buy a large-print senior-focused phone to fix this problem. While Apple's near-ubiquitous iPhone has built-in font size adjustment to augment its already simply interface, Android devices are able to go one step further.
For example, applications like Senior Safety Phone on the Google Play store create an alternate home screen, putting all the key functions of your phone (including recent contacts, new messages, missed calls and other frequently used apps) into an easy-to-read display – plus, it includes the ability to call for help in an emergency.
Tools and Utilities
One of the best aspects of smartphone ownership is that it can serve as a digital Swiss army knife. If you're in need of a little magnification to read books, bills or other important documents, there are a number of apps that use your phone's camera to give you a closer look. Try searching your phone's app store for a "magnifying glass" app – there are a variety of options, so look for a free one with good reviews.
For seniors with memory-affective disorders like Alzheimer's, smartphone apps can be an incredibly valuable companion. Quiz and learning apps like LumosityⓇ don't prevent dementia, but they do provide a way to train the brain, maintaining elasticity and slowing the rate of cognitive decline.
Even if your memory is still strong, everyone can be a little forgetful. Apps like Evernote and MyTherapy are available on all platforms, and can be a very useful way to keep track of important dates, times and medication reminders. All the apps mentioned so far have free versions, so there's no risk to downloading them and giving them a shot.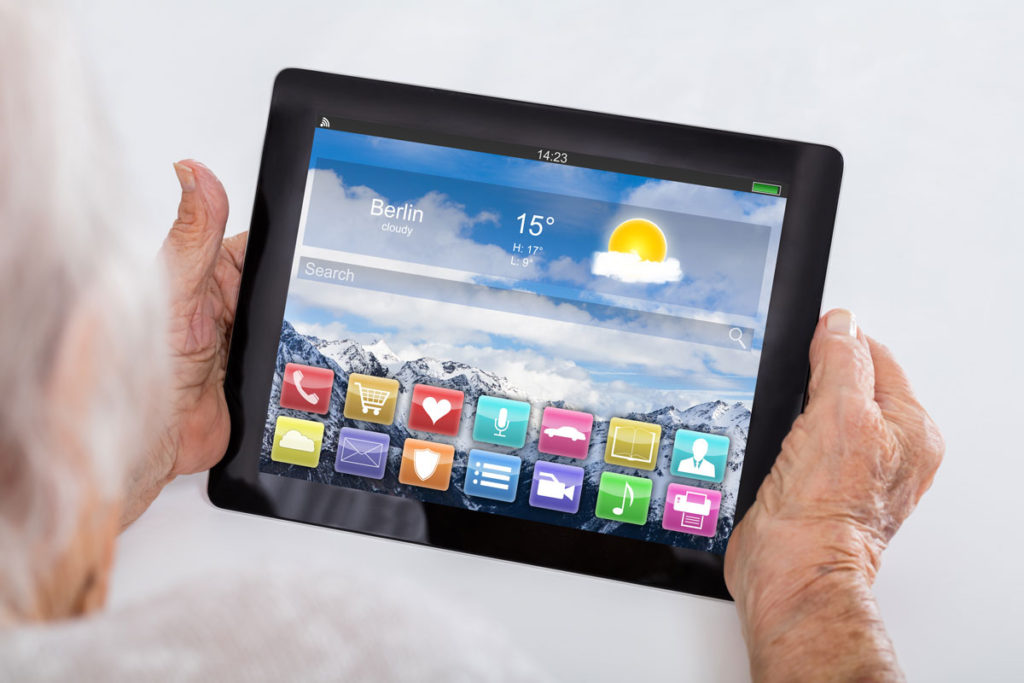 Staying in Touch
If all your friends are toting smart devices, you might find that it's an easier way to keep in touch than using websites like Facebook. Try a free app – like WhatsApp or GroupMe – to create group chats between you and your favorite people.
For something more intensive and feature-full, consider the Sagely or Oscar Senior apps. These create a network of constant contact between you, your family and (if needed) caregivers and senior living community staff, making it easy to share photos and other updates with anyone around the world.
For Fun
Of course, entertainment remains one of the best-loved uses for smartphone apps. Whether it's movies, books or music, you'll find it on your app store of choice. In fact, many movies and TV shows can be streamed and purchased directly from your phone, with no third-party apps required. They can then be downloaded and enjoyed anytime, anywhere.
If you're looking to catch up on the latest crime thriller or fantasy novel without straining your eyes, consider the Audible app. It's a hub for hundreds of thousands of audiobooks, many of which are narrated by famous actors, poets, writers and other well-known voices. There's even a subscription plan that allows you to listen to an unlimited number of books.
Putting People First
Each Eagle Senior Living community understands the utility and value of technology in improving the lives of each of our residents. From independent living to memory care, we embrace research-based, proven and objective solutions to provide cutting-edge care and unsurpassed comfort. It's all part of our person-first approach to senior living.