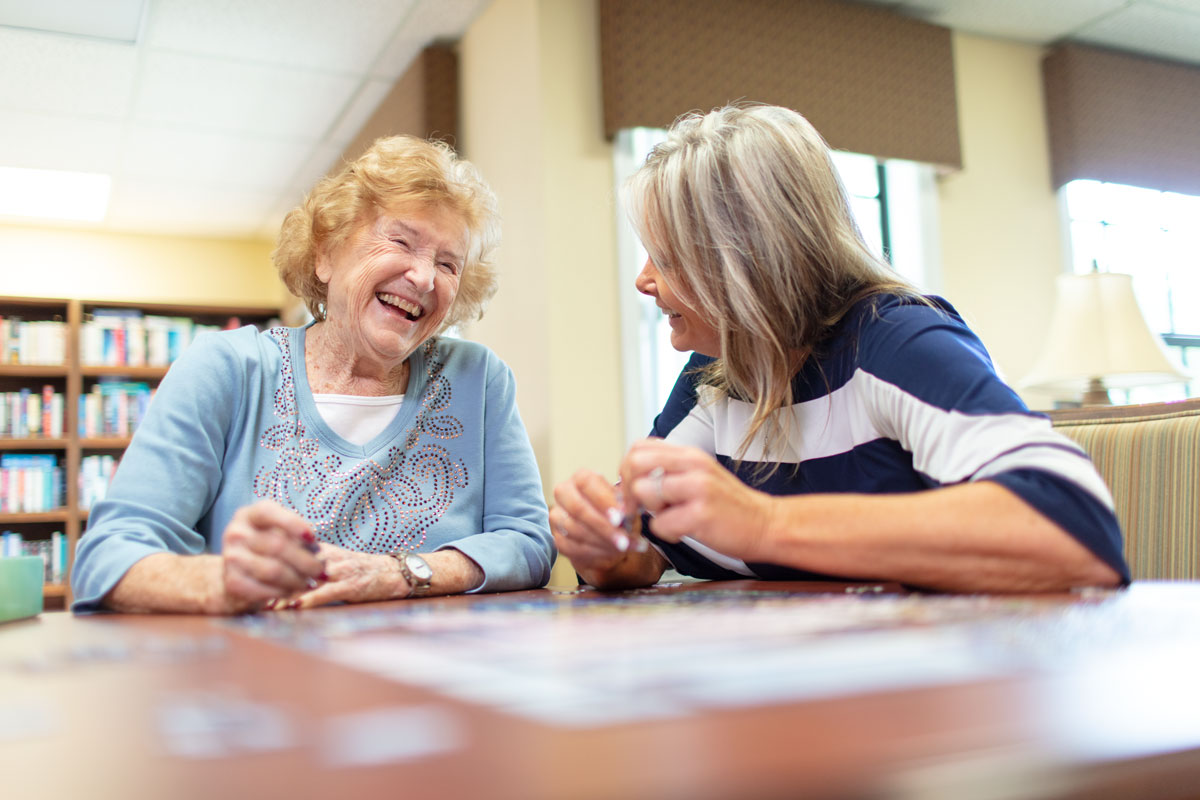 Understanding How Your Senior Living Options Compare.
Senior Living
August 4, 2019
Whether searching for yourself or someone you love, you'll find that today's senior living landscape is one full of variation. This makes the education process vitally important. As you begin to learn more, you'll of course benefit from assessing your wants and needs, then checking those against the specific offerings of the communities in your area.
Along with looking at details like services, amenities and available floor plans, considering how a community is structured from a business standpoint can also be of value. This examination relies on understanding the difference between for-profit and nonprofit senior living communities.
The basics of for-profit senior living
For-profit senior living organizations must not only run their revenue against operational expenses, but also consider the interests of their various stakeholders. This may limit a specific community's ability to control when and how much money is funneled into the maintenance and improvement of the physical facility. A for-profit community may offer lower fees, but you should be careful to look at how their financial goals impact the quality of care and programming provided.
The basics of nonprofit senior living
Nonprofit senior living communities and organizations still operate as a business, but aren't solely focused on the bottom line. Unlike for-profit entities, which make up the majority of today's marketplace, nonprofit senior living facilities funnel their proceeds back into the organization. This means that the fees paid by residents are able to more directly impact the level of care and comfort they receive. In some cases, nonprofit senior living communities are affiliated with larger faith-based or fraternal organizations. Additionally, some nonprofit senior living communities may require a larger upfront fee. This entrance fee will depend on the residence selected, the number of occupants, the types of services provided, and any long-term assurances laid out in a resident's contract. There may also be associated benevolence funds or foundations that ensure residents are never asked to leave if they exhaust their financial resources through no fault of their own.
How Eagle Senior Living measures up
As a nonprofit organization offering Independent Living, Assisted Living and Memory Care on a rental basis, Eagle Senior Living affords residents and their families benefits from both ends of this profit structure spectrum. Unlike many for-profit providers, we don't lock residents into costly long-term contracts or massive entrance fees. This allows you the freedom and flexibility to find the right fit at the right time. But more importantly, because we're a nonprofit senior living organization, Eagle Senior Living is built upon a fundamental commitment to enriching our communities and the lives of those who live and work there. For us, this mission is rooted in our passion to serve and our firm belief in the power of people.