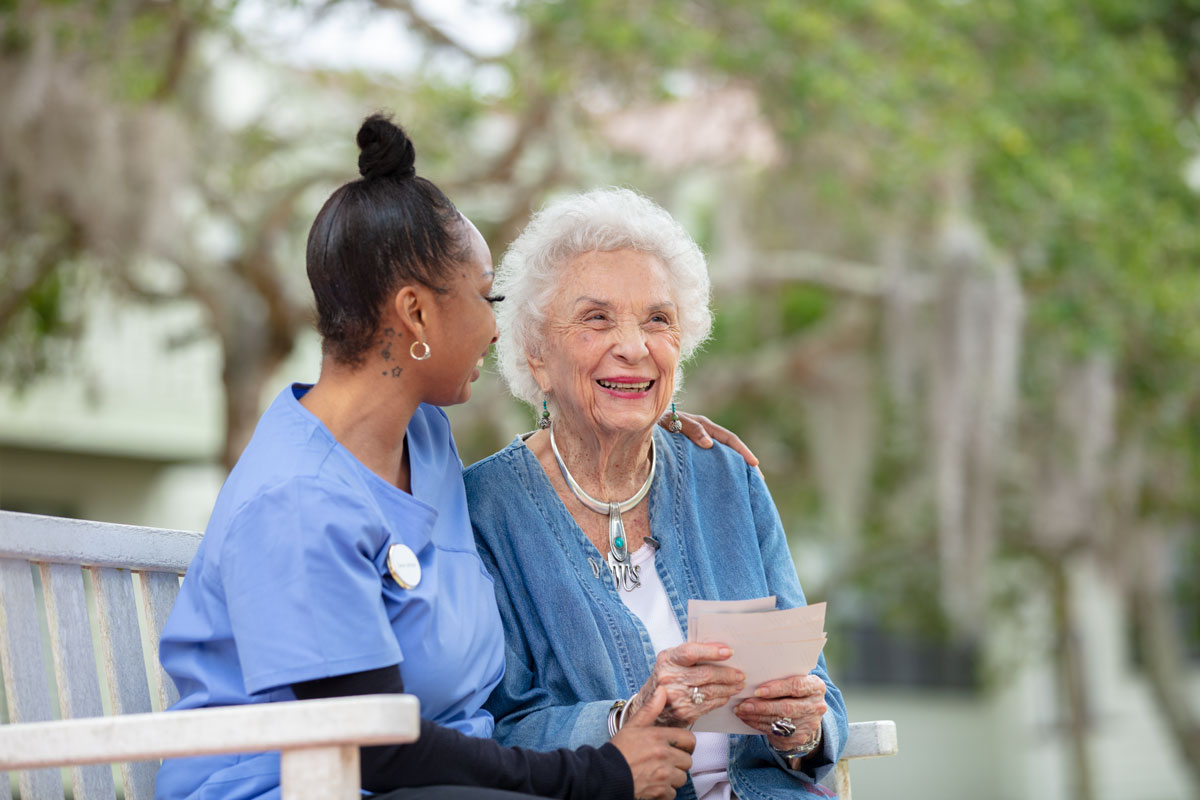 What is the Difference Between Independent Living and Assisted Living?
Independent Living
December 17, 2019
Navigating your way through the different senior living options can be daunting — especially if you're not familiar with some of the nuances. The distinction between Assisted Living and Independent Living can seem confusing for some, as they both tend to emphasize independence, active living and a sense of community.
While Assisted Living and Independent Living have certain similarities, there are some key differentiators that come into play when looking for the right option for yourself or your loved one. We're here to help you learn what you need to know and how to choose the best option.
Independent Living
Independent Living is typically centered around convenience and an active lifestyle. Many seniors choose this option when they're looking for an affordable, maintenance-free residence that gives them the freedom to continue living the lifestyle they enjoy, with the benefit of social interaction and opportunities available in a senior living community.
Beyond making seniors' day-to-day lives a little easier by taking care of certain chores like housekeeping, home repair and yardwork ­– most Independent Living communities feature dining venues, fitness options, art studios and a wide variety of cultural, educational and social events. This gives seniors the opportunity to relinquish some of the responsibilities they may have had when living in their own home, and do more of the kind of living they've longed for in their retirement years.
Designed for independence, the living options for Independent Living are private and generally have the kind of living space you're accustomed to, including a full-service kitchen and often a patio or balcony. Residential options may include apartments, cottages, townhomes and condos.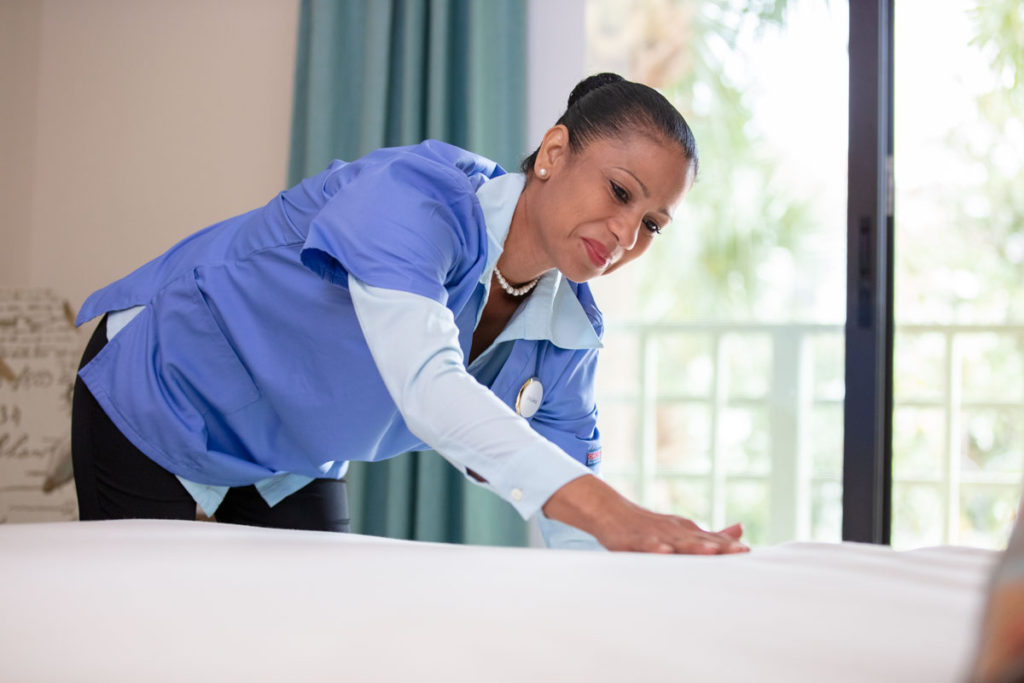 Assisted Living
Sometimes a little everyday assistance, close at hand, is all it takes to continue enjoying an active lifestyle. Assisted Living encourages you to stay as independent as possible with opportunities for socializing, exercising, and entertaining in cozy community areas and dining venues.
Structured around providing seniors support with activities of daily living (ADLs), Assisted Living offers older adults their own living space (private or semiprivate), while also having access to additional care and assistance as needed. Team members are available around the clock to assist with personal care, medication management, housekeeping and transportation. Intended to keep seniors as independent as possible, the living accommodations typically resemble that of an apartment with a living area, small kitchen and private bath.
For more specialized support, some communities also offer Memory Care. These residences are usually found in a dedicated wing and provide expert elder care and security.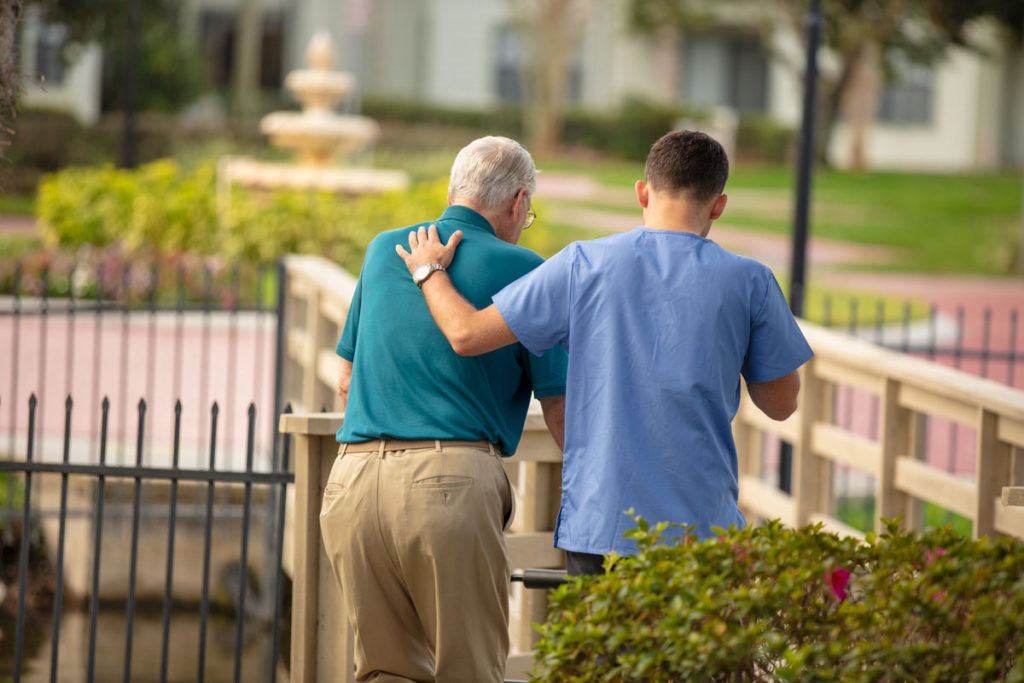 Independent Living vs. Assisted Living
The main differentiator between Assisted Living and Independent Living is the amount of daily assistance seniors receive with personal and medical needs. In an Assisted Living community, certified nursing assistants (CNAs) and other team members are there to provide monitoring and check-ins for seniors. And there's a medical professional on call 24/7 who is trained to handle emergency care, should the need arise. This provides peace of mind — knowing that you or your loved one will always have someone there.
It's also important to remember that quality assisted living and independent living communities employ a full cadre of team members, from lifestyle directors to dining, housekeeping and wellness professionals. Residents are encouraged to participate in activities and interact with team members as much, or as little, as they like.
Ultimately, the choice between Assisted Living and Independent Living revolves around your or your loved one's needs. Many communities offer both Assisted Living and Independent Living, as well as other forms of care, should you ever need it.
Eagle Senior Living communities offer several senior living options. We take pride in creating a comfortable place for seniors to live authentic and enriched lives at all levels. If you'd like to explore your options or need additional information, we're happy to help make the right decision with you or your loved one.