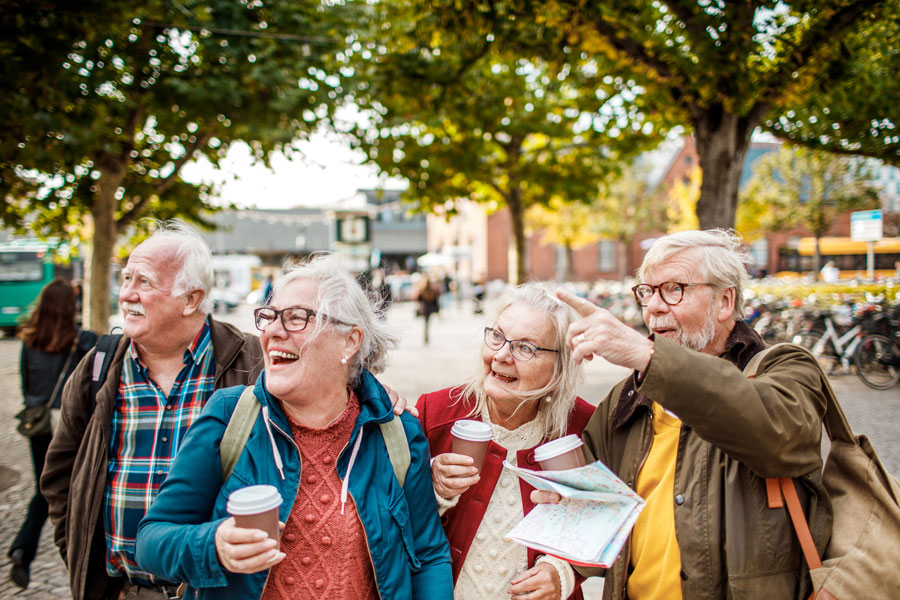 I'm Still Healthy – Why Should I Move into Independent Living Now?
Blog
June 4, 2020
Is there a "best" age to move into independent living? There's no set formula to determine that, but before you decide you're too young or too healthy, it's important to understand what independent living is and how it could benefit you.
What Independent Living Is – and Isn't.
A common misconception is that all senior living communities only provide health care services for those who are very old, sick or frail. Independent living is about a lifestyle, not care.
Independent living is actually a term that covers a variety of housing options for older adults. While some senior independent living communities are targeted to those age 55 and up, the average minimum age requirement is 62. Residences, services and amenities are designed to make life easier and more convenient. And communities typically offer a wide variety of programs and activities, as well as resident-run clubs, committees and social events.
Five Reasons to Consider Independent Living Now
Some people worry moving into senior independent living means they'll lose their freedom and ability to choose for themselves. If you're one of them, you may be surprised to see how it can actually enhance your life. What does it add?
More independence

– When you don't have to deal with the hassles and costs of

home maintenance,

you have time to pursue things you enjoy. Restaurant-style dining on your schedule frees you from cooking and cleaning up while adding delicious variety to your diet. And integrated

senior health

and wellness programs let you nurture your body, mind and spirit – which helps you live better, and more independently, for longer.

More opportunities

– Most

independent living

residents will tell you that their community's program and activity calendar is so full of interesting opportunities that they can't possibly do everything that's offered. Learning, creating, socializing, traveling, arts and culture, outdoor activities, discussion groups – all that and so much more is part of the

independent living

lifestyle. And it's right at your fingertips.

More social connections

– Meaningful relationships are important at every stage of life, maybe even more so as you get older. Isolation is a big risk factor for poor

senior health

, which is why the social benefits of

independent living

matter. With organized activities, interest-based groups, and friends and neighbors just down the hall or across campus, you'll be able to strengthen your social circle with ease.

More control

– Many people think they'll move "someday," but end up waiting so long that they no longer qualify to live independently. By choosing

independent living

sooner,

you're

making the decision about your future. You're not making a move at a time of crisis, and you're not placing the burden of choice on your family.

More time to enjoy it all

– If

independent living

residents ever express a regret about their choice to move, it's that they didn't do it sooner. Making the move when you're younger means you have that much longer to take advantage of all the opportunities that come with it.
So what's the best age to move into independent living? If you want to enrich your lifestyle soon, the best age is yours.
If you're interested in learning more, check our list of communities to find an independent living community near you.