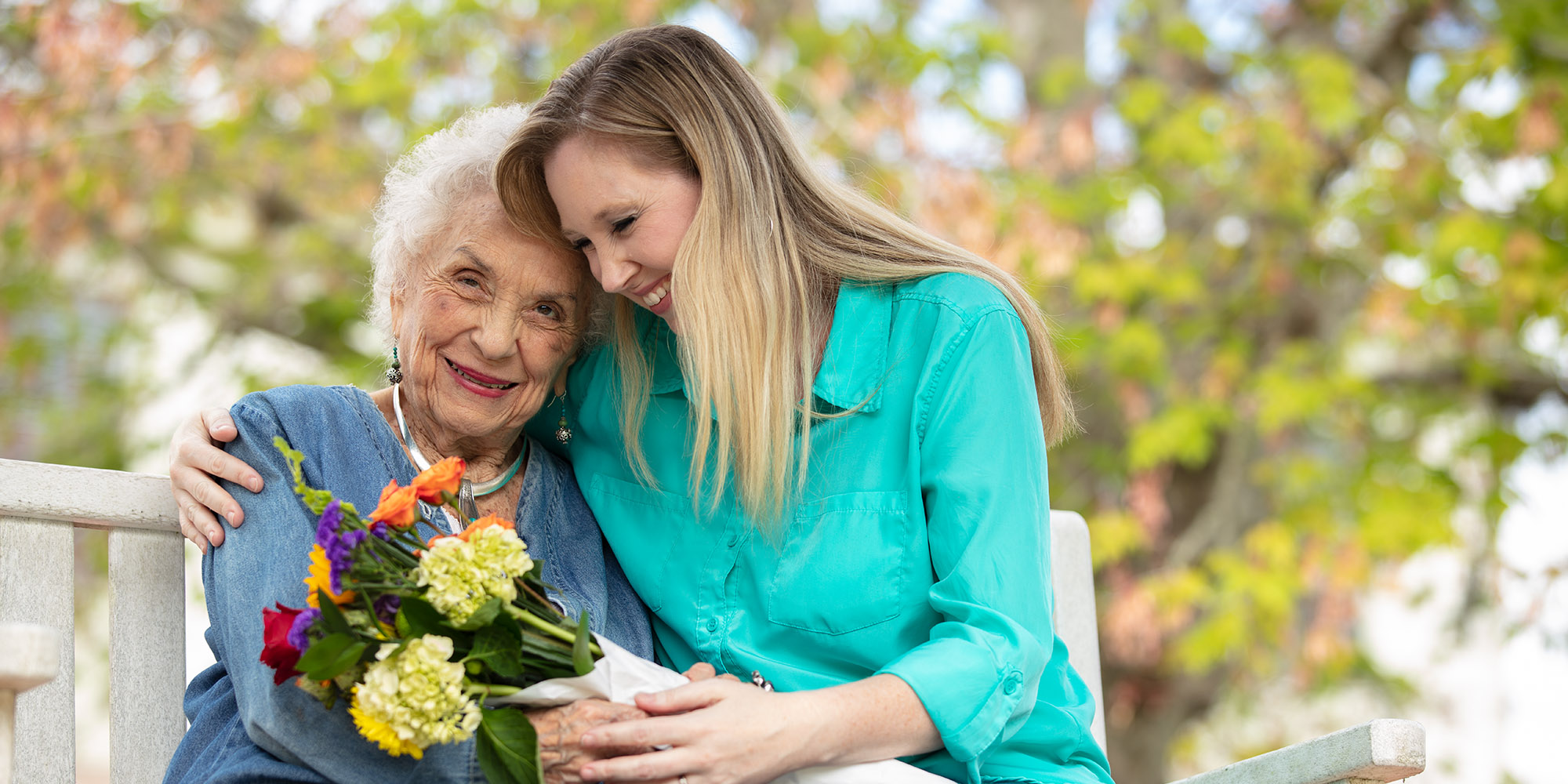 Assisted Living in Brandon, Florida
Welcome to Aldea Green. Welcome home.
From the moment you walk through the doors of Aldea Green — whether you're a first-time visitor or have lived with us for years — it's our goal to help you feel at home. Our assisted living community in Brandon, FL, is much like the neighborhoods that surround us, with tree-lined walking paths, beautiful landscaping, friendly people and a close-knit feeling.
If you're new to the idea of Assisted Living, you'll quickly find that it's quite different from the "elderly care" or "senior care" you may remember from generations past. At Aldea Green, we provide just the right amount of personalized assistance each resident needs to maintain their independence. But life here is so much more than a helping hand; it's a vibrant, active and empowering experience. Residents at Aldea Green enjoy restaurant-style dining with delicious, chef-prepared meals and a diverse menu. We offer a full calendar of educational, cultural and social events on our campus, as well as frequent daytrips and outings that take advantage of all that the Hillsborough County and Tampa-St. Petersburg-Clearwater area has to offer.
We invite you to visit and experience the welcoming hospitality of our nonprofit Eagle Senior Living community. You'll feel at home when you arrive and, before you know it, you'll feel like family.
Complete the form and a member of our team will be in touch with you shortly. Or, call 813-696-6365 for more information.
Privacy Policy
+