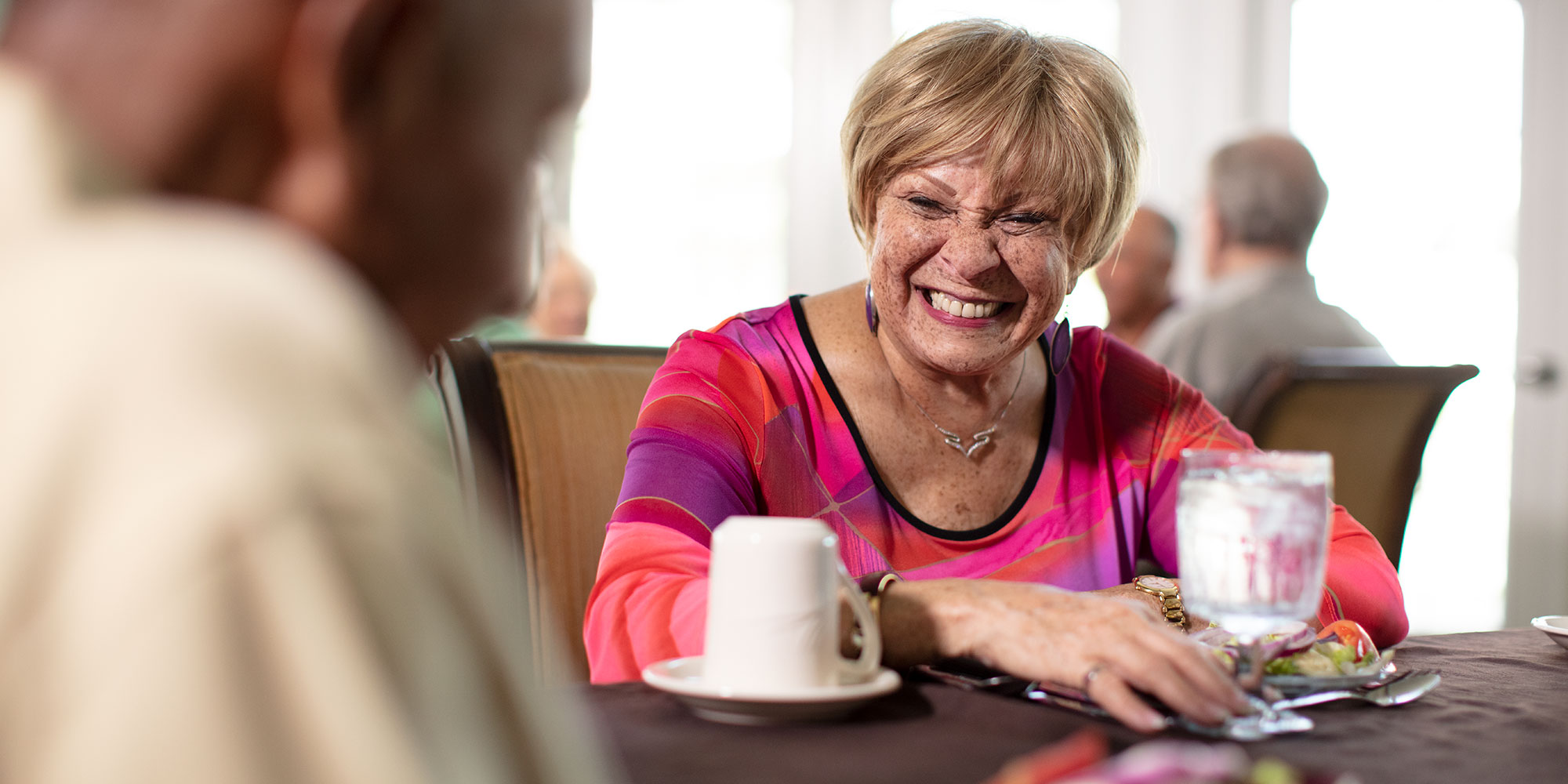 Assisted Living in Newark, Ohio
Inspiring independence through person-centered care.
At Hearth Brook Assisted Living in Newark, OH, we believe each person should enjoy an engaging lifestyle designed to inspire continued independence. Here, residents receive the ideal amount of assistance with their day-to-day lives, when they need it most. Best of all, our personalized approach means our senior care is never one-size-fits-all. This empowers our residents to live their lives exactly the way they choose.
Hearth Brook's friendly atmosphere is filled with enticing amenities and genuine hospitality that make you feel at home. Residents enjoy delightful restaurant-style dining, with special nutrition menus available for those with dietary restrictions. Frequent day trips, social gatherings and cultural events lead to days full of exciting opportunity. With the help of our dedicated team, you'll have the support you need to stay active in the Licking County community you know and love. And most of all, you'll have the freedom to continue growing and enjoying life in meaningful, purposeful ways.
And because we are a nonprofit Eagle Senior Living community, you'll find that everything we do is focused on improving the lives of our residents, their families and the community we serve.
Please check Hearth Brook's Facebook Page for regular community updates, and click here for our latest newsletter.
Complete the form and a member of our team will be in touch with you shortly. Or, call 740-299-2390 for more information.
Privacy Policy
+