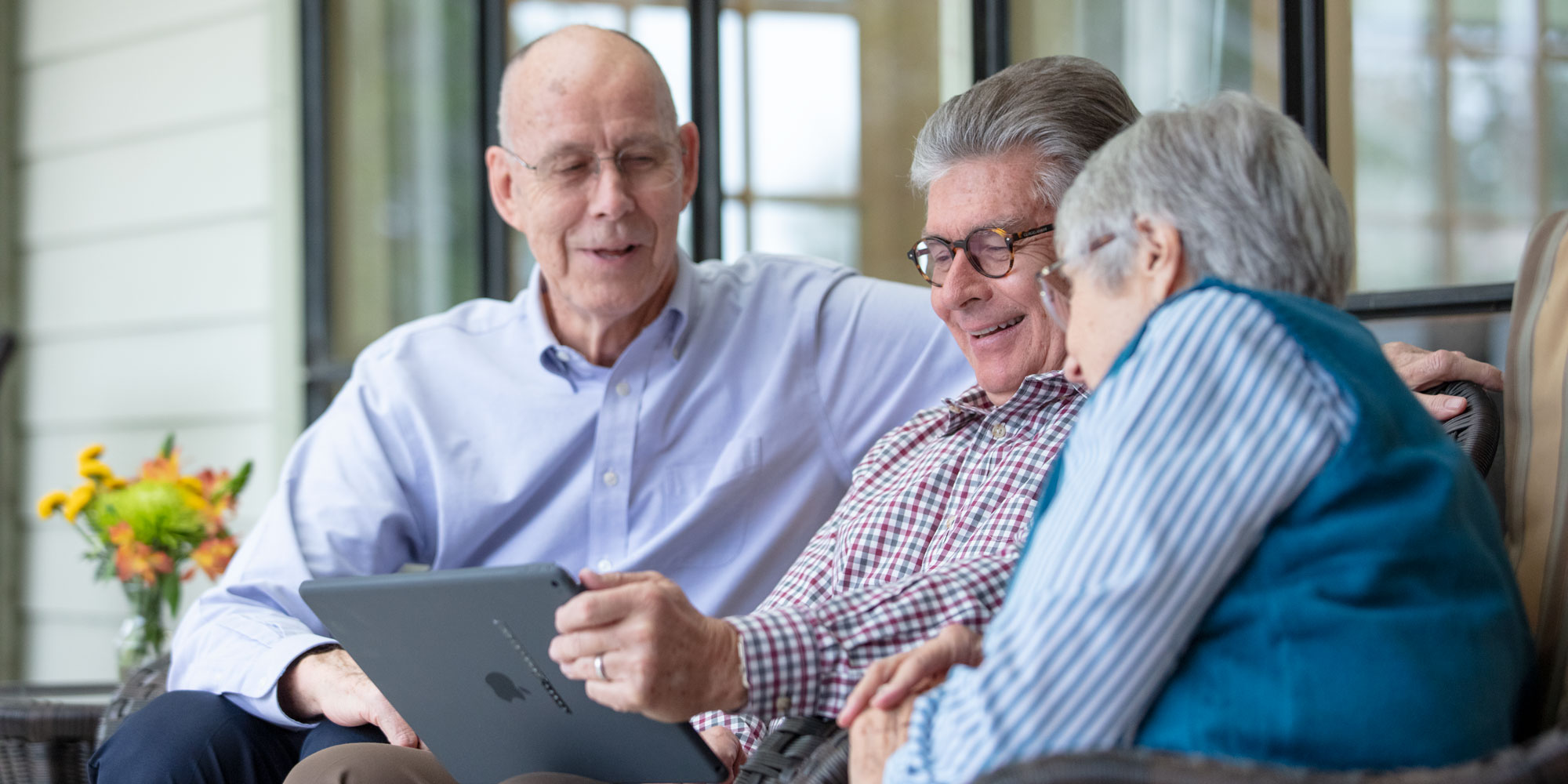 Memory Care & Assisted Living in Ravenna, Ohio
Creating days full of promise and purpose.
At Vista Veranda, you're not simply someone in need of Assisted Living or Memory Care in Ravenna, Ohio. You're a member of a community — a part of a family that cares deeply about the health and well-being of every individual. Here, Portage County area seniors enjoy an active, engaging lifestyle shaped by their unique preferences and designed to suit their own ideas of what home should feel like. It's a place where people are always surrounded by the support they need and the respect they deserve.
When it comes to Assisted Living and senior care as a whole, we strive to be proactive advocates for our residents. By personalizing plans to address both current needs and keep an eye toward the future, we're able to create a more positive and impactful experience that's tailored to the individual. For those in need of Alzheimer's and dementia care, our experienced Memory Care professionals enlist a compassionate approach focused on making the most of each moment in time.
Across our continuum of care, we offer a variety of floor plans that afford privacy, comfort and convenience. As a nonprofit organization, we choose to invest our time, energy and dollars back into the lives of those we serve.
It's a people-first philosophy shared by our parent organization, Eagle Senior Living, and an undeniable point of pride for everyone at Vista Veranda.
Complete the form and a member of our team will be in touch with you shortly. Or, call 330-296-4545 for more information.
Privacy Policy
+