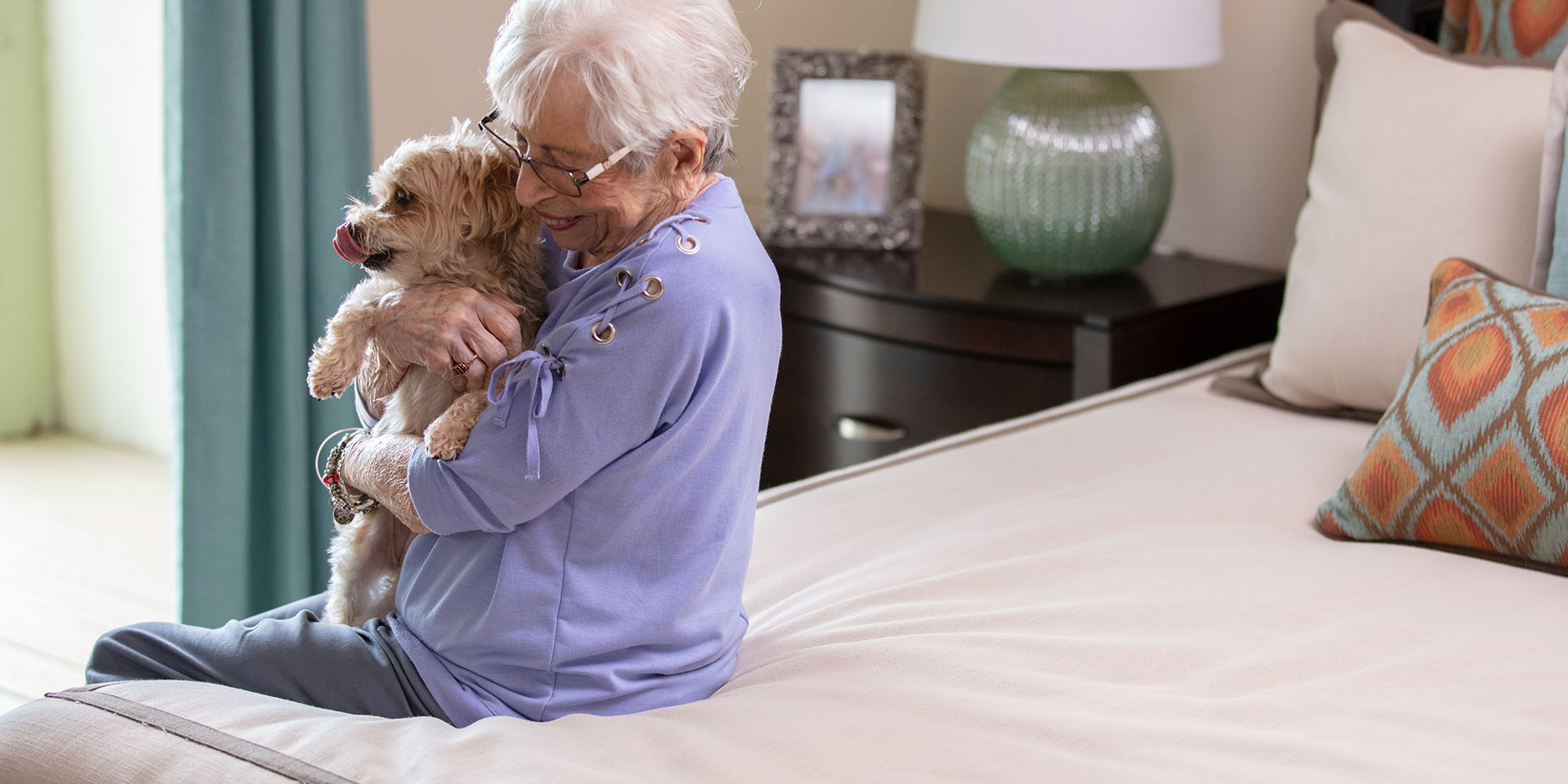 Memory Care & Assisted Living Facility in San Antonio, TX
Experience personalized care in a warm, welcoming community.
When you're looking for Assisted Living or Memory Care in San Antonio, Texas, put Ventura Hills at the top of your list. In our warm, family-friendly Castle Hills community, a Texas-sized welcome is no cliché. Here you'll find residents and team members who consider it a joy to greet newcomers and go out of their way to help you feel right at home. From housewarming parties and welcome baskets to an abundance of social activities, it's easy to make new friends.
At Ventura Hills, you'll never find a prepackaged program of senior care. We take the time to get to know you and your family, then work together to design a personalized plan that will provide the assistance and health services you need. Our apartments and buildings are designed specifically to meet the needs of people who require Assisted Living or Memory Care for Alzheimer's or other forms of dementia. You'll enjoy the comforts of home along with the reassurance that a helping hand and compassionate care are always available.
Wellness is also a priority at Ventura Hills. You'll discover a variety of programs, activities and day trips to attractions around San Antonio — all designed to enhance your total well-being. And, while Ventura Hills is a senior living community, we take advantage of our convenient Bexar County location to work with area schools and offer a variety of intergenerational programming.
As part of the nonprofit Eagle Senior Living family, Ventura Hills provides a welcoming, safe environment that embraces those who need a little assistance to stay active and independent, or those experiencing Alzheimer's or other forms of dementia. We invite you to visit for lunch and a tour, and experience Ventura Hills for yourself.
Complete the form and a member of our team will be in touch with you shortly. Or, call 210-361-2077 for more information.
Privacy Policy
+