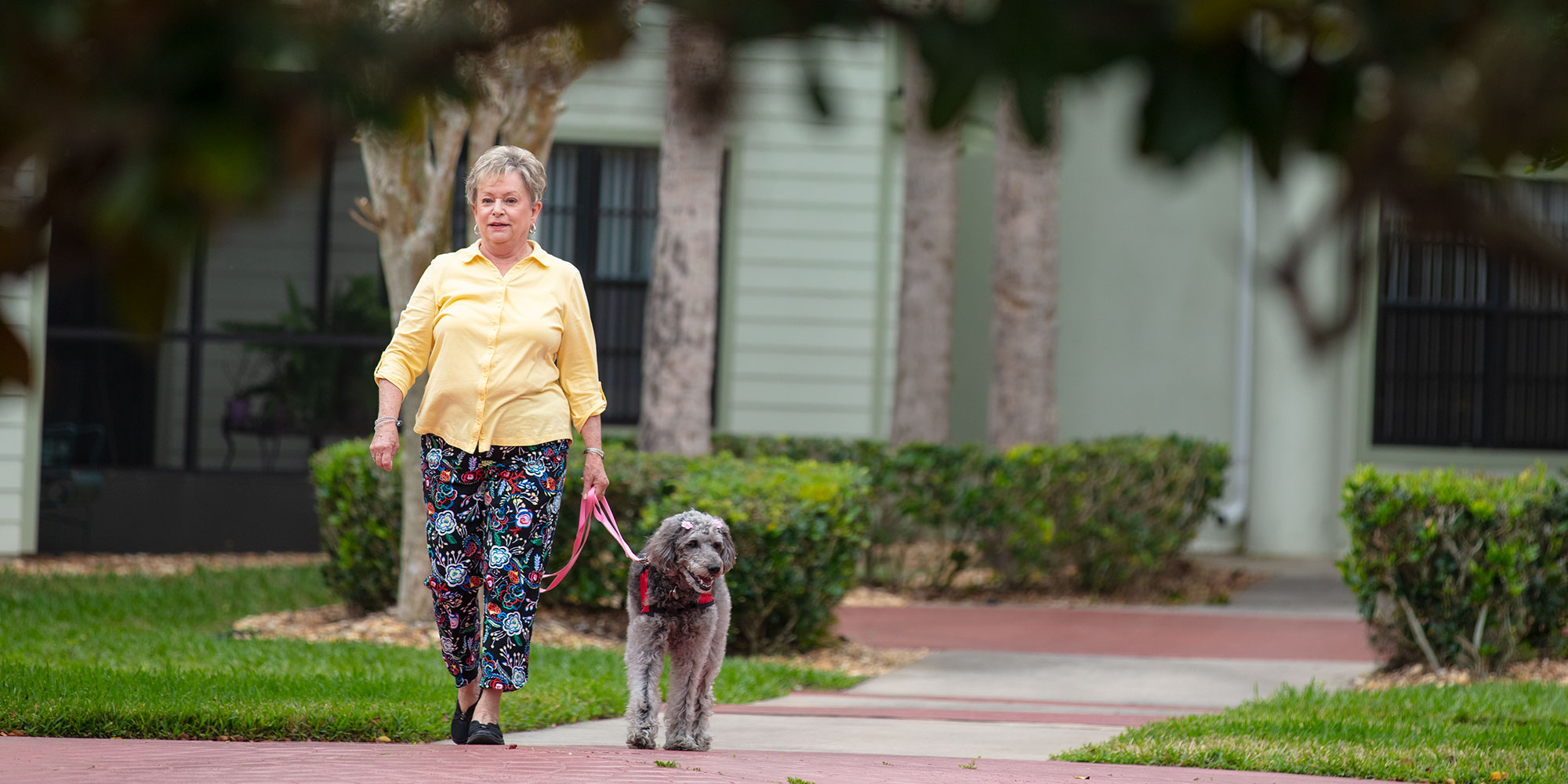 Independent Living & Assisted Living Facilities in Titusville, FL
Cultivating independence. Offering assistance.
At Crescent Wood, your independent lifestyle continues, just the way you like it. Whether you're looking for Independent Living or Assisted Living in Titusville, FL, Crescent Wood is the place to keep living the life you love. You stay in charge of your schedule, always knowing our dedicated team members are nearby should you need any support or assistance.
We're proud to provide one-of-a-kind senior living opportunities for those living in Brevard County and beyond. Independent Living and Assisted Living options offer a quaint and comfortable place to call home. Our one- and two-bedroom senior apartments feature screened-in porches – the perfect place to enjoy a morning cup of coffee or socialize with friends.
Unlike traditional Assisted Living facilities in Titusville, FL, you'll come to find that possibility surrounds every part of our beautiful community. You'll discover that an engaging lifestyle is always possible when you're surrounded by trusted team members and close friends. And you'll take pride in the fact that our community is part of Eagle Senior Living, the parent company of nonprofit senior living communities across the United States.
Complete the form and a member of our team will be in touch with you shortly. Or, call 321-320-6416 for more information.
Privacy Policy
+