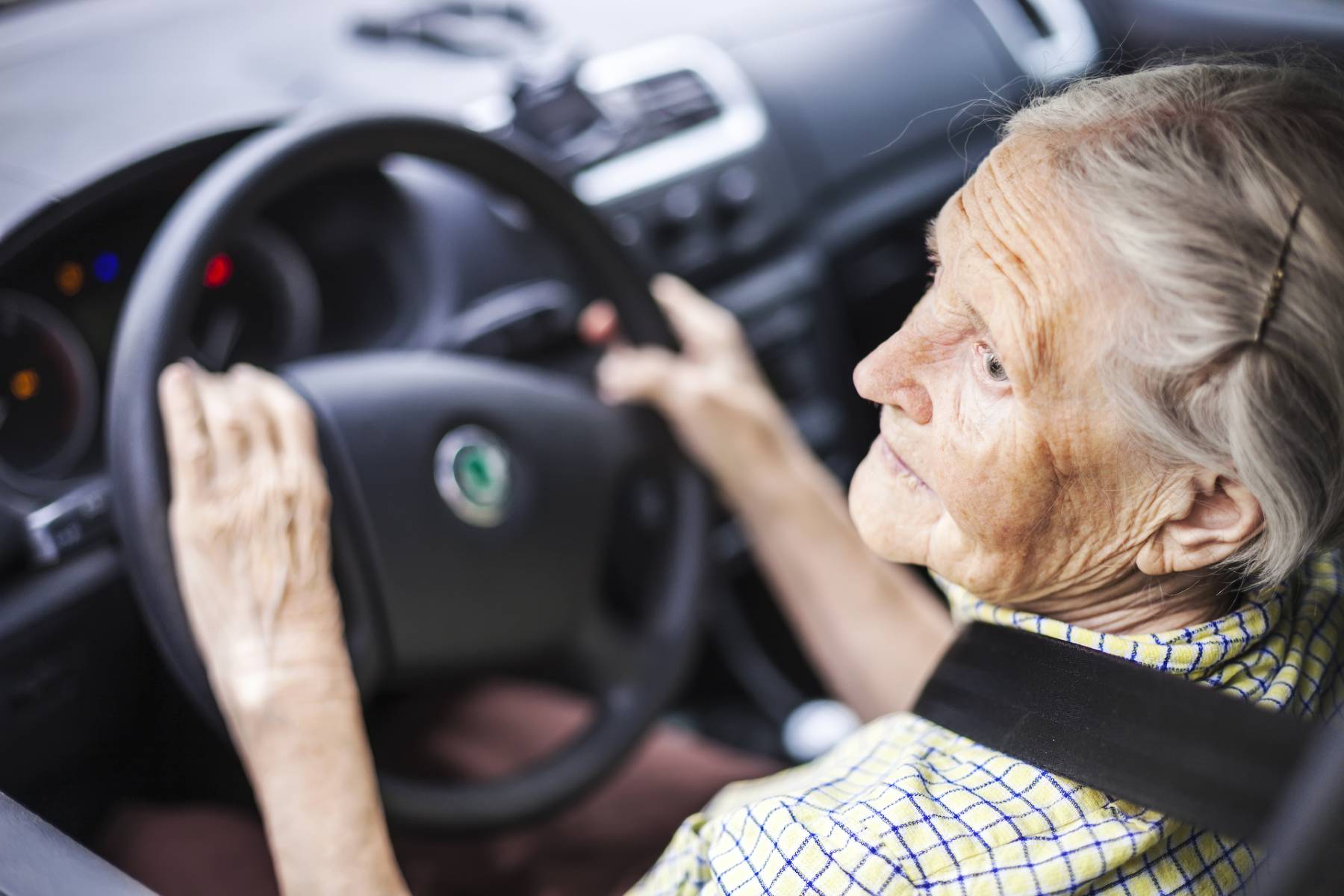 Signs a Loved One Needs Memory Care
Blog
December 15, 2020
Everyone, as they get older, experiences a little forgetfulness. But when noticeable memory loss starts to happen to an aging loved one, how do you know if it's actually the early signs of dementia? To help you decide when it's time to talk to your family doctor, this article will discuss the signs of dementia and its stages.
We understand deciding how best to help your loved one can be challenging. If you would prefer to discuss your options, call Eagle Senior Living at 1-855-646-8366. We've helped hundreds of families find the best solution for their loved one.
Signs of Alzheimer's and dementia.
Dementia is the term for a group of symptoms that occur when the brain is damaged by diseases. This includes Alzheimer's disease — thought to be caused by the abnormal build-up of amyloid and tau proteins — or diseases of the blood vessels that can cause a stroke. These diseases can cause a significant decline in mental abilities or memory, thinking and reasoning.
For a doctor to diagnose dementia, a person's symptoms must have become bad enough to significantly affect their daily life, not just be an occasional minor lapse. This means having new problems with everyday household activities or at work. For example, starting to have problems paying household bills, using the phone, managing medicines, driving safely or meeting up with friends. Here are 10 signs of memory loss:
Memory loss that disrupts daily life: One of the most common early signs of dementia, especially in the early stage, is forgetting recently learned information. Other signs include forgetting important dates or events, asking the same questions over and over, and increasingly needing to rely on memory aids or other family members for things they used to handle on their own.
Challenges planning or solving problems: Your loved one may experience changes in their ability to develop and follow a plan or work with numbers. They could also have trouble following a familiar recipe or keeping track of monthly bills. Or have difficulty concentrating and take much longer to do things than they did before.
Difficulty completing familiar tasks: Your family member might find it hard to complete daily tasks. Sometimes they may have trouble driving to a familiar location, organizing a grocery list or remembering the rules of a favorite game.
Confusion with time or place: Your loved one could start to lose track of dates, seasons and the passage of time. They may have trouble understanding something if it's not happening immediately or forget where they are or how they got there.
Trouble with visual images and spatial relationships: Your family member may have difficulty with balance or trouble reading. They can also have problems judging distance and determining color or contrast, causing issues with driving.
Problems finding the right word: Your loved one can have trouble following or joining a conversation. Or stop in the middle of a conversation and have no idea how to continue or even repeat themselves. They could even have trouble naming a familiar object or use the wrong name.
Misplacing things: Your family member may start to put things in unusual places and be unable to go retrace their steps to find them again. As the disease progresses, they could start to accuse others of stealing.
Decreased or poor judgment: Your loved one could experience changes in judgment or decision-making including using poor judgment when dealing with money or pay less attention to grooming.
Withdrawing from work or social activities: Your family member could experience changes in their ability to hold or follow a conversation. As a result, they might withdraw from hobbies, social activities or other engagements. They may also have trouble keeping up with a favorite team or activity.
Mood and personality changes: You loved one may experience mood and personality changes. They can also become confused, suspicious, depressed, fearful or anxious. And could be easily upset at home, with friends or when out of their comfort zone.
NOTE: Don't try to diagnose dementia in your loved one. If after reading the above you're worried about your family member visit their doctor and talk with them about your concerns. Dementia can only be diagnosed by a qualified and experienced health professional.
Three stages of dementia.
Dementia is a progressive disease, defined by three broad stages. However, some of the stages can last for years and have specific characteristics. Once your loved one is diagnosed with the disease, here's what you can expect.
Early-stage dementia.
In the early stages of Alzheimer's, most people function independently. Your loved one may have slight lapses in memory, such as misplacing eyeglasses or having difficulty finding the right word. Other difficulties can include issues with planning, organizing, concentrating on tasks, or accomplishing tasks at work. During this stage, they can still function independently and are often able to drive and maintain a social life. Symptoms may be attributed to memory loss as part of the normal process of aging. This early stage of dementia, on average, lasts between 2 and 4 years.
One of the greatest challenges you could face with your loved one is not knowing how much assistance to give or when to give it because the person with early-stage dementia is primarily independent. The most difficult tasks for them may involve managing a daily schedule or household budget. Your support with these everyday tasks can help your family member develop new coping strategies that will help to maximize their independence.
To figure out the most appropriate support you can provide, consider these tips:
Safety first: Is there an immediate safety risk for your loved one to perform this task alone? If there is no immediate risk of injury or harm, provide encouragement and continue to supervise as necessary.
Avoid stress: Prioritize tasks or actions that do not cause unnecessary stress for your family member. For example, if you know going to the grocery store will be frustrating for them, ask for them to help outline a weekly menu and organize a grocery list.
Assume the positive: Assume your loved one is capable of completing the task. If you sense frustration, try to identify the cause of the frustration before intervening. Focus on their current needs, rather than dwelling on the future.
Create a help signal: Identify a cue or phrase that you can use if your family member wants support. For example, you may agree to use a phrase like, "Is there anything I can do to help?" or a nod to signal that it's ok to chime in if they're having difficulty remembering a word or name.
Talk it over: The best way to determine how and when to provide support is to directly talk to your loved one what they need or the frustrations they may be having. Talk about it, then make a plan.
Work together: Find activities to do together and keep the conversation going about expectations for how you will provide support. Check in regularly by asking if you are providing a level of assistance that is comfortable or adequate.
Suggested care option: Assisted living communities provide full-time supervision to ensure your loved one is safe along with meals, help with activities of daily living (ADLs), social activities, and transportation to and from doctor's appointments. They also offer private studios or one-bedroom residences to give your loved one a feeling of independence. Before they move in, the community will do an assessment to make sure it's a good fit.
Middle-stage dementia.
This is often the longest stage of the disease and memory issues are more severe than in the earlier stage. Your loved one might forget their address, be unable to recall personal history, and become confused about where they are. Communication becomes harder and they may lose track of thoughts, be unable to follow conversations, and have trouble understanding what others are saying. Mood and behavior changes — including aggressiveness, difficulty sleeping, depression, paranoia, repeating actions or words, hoarding, wandering, and incontinence — may be seen.
Your loved one will start to lose their independence and require assistance with activities of daily living, such as bathing, grooming, and dressing is often required. Initially, they may only need prompts or cues to perform these tasks, such as reminders to shower or having clothes laid out on the bed. But at some point more hands-on assistance will be required. Establishing a routine becomes important, and caregivers need to exercise patience. On average, this middle stage of dementia lasts between 2 and 10 years.
Suggested care option: Memory care communities have physical designs that are appropriate for people with dementia. While providing all the services of assisted living, secure memory care communities also offer increased security, supervision, and special locks on doors because people with dementia are prone to wander.
Late-stage dementia.
In late-stage dementia, also known as advanced dementia, your loved one may have significant communication issues and may not verbally communicate at all. Memory worsens and your loved one may not be able to remember what they had for lunch and forget family members' names. It's possible they may think they are in a different time period altogether and revert back to their childhood days. It may be too difficult for them to walk and extensive help is needed for daily living activities, including personal hygiene and eating. At the end of this stage, the individual will most likely be bedridden. This severe stage of dementia lasts approximately 1 to 3 years.
Suggested care option: In this last stage of dementia, your family member will require a significant amount of care in a memory care facility or skilled nursing community. Your loved one may require 24-hour supervision and assistance getting in and out of bed, moving from the bed to a chair, or may be bedridden. At some point, your loved one will be 100% dependent and will no longer be able to complete any daily living activities alone.
Exploring your options.
Deciding how best to help your family member can be challenging. If you want to discuss your options, contact us today. Eagle Senior living has helped hundreds of families find the best solution for their loved one. Explore memory care communities near you, use our locator.