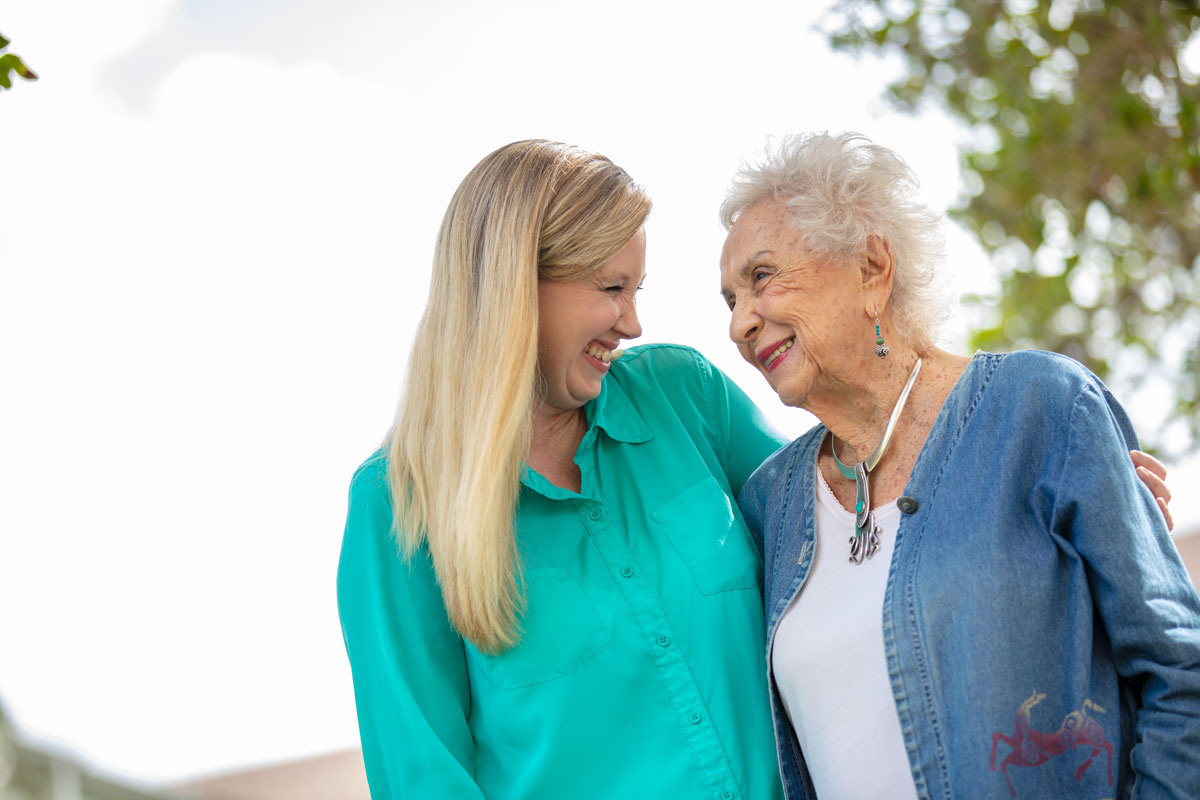 The Cost of Assisted Living vs. Staying at Home
Assisted Living
June 12, 2019
If you're like most people, you likely think that moving to an assisted living community is much pricier than staying in your current home. On the surface, this makes a lot of sense – after all, you're probably not paying for rent, and you may have even paid off your entire mortgage.
It might be hard to believe, but life at an assisted living community could net you some significant savings. Here, we'll walk through both the clear and hidden costs connected to staying in your home, and reveal the true benefits of assisted living.
Financial Considerations
Seniors who have paid off their mortgage often believe they're essentially living in their homes for free. Of course, the cost of homeownership can be seriously hefty. There are storm damage to repair, lawns to mow, hedges to trim, siding to maintain, roofs that leak – you get the idea. When compared to the larger sums of a community entry fee, these costs seem paltry, but they can really add up quickly. Check out this article from Where You Live Matters for a handy way to calculate your average home maintenance costs.
As we age, the way we live within our homes can change significantly. For many, increasing physical limitations render portions of the house inaccessible, make regular outdoor chores much more challenging, and may make it difficult or even dangerous to remain at home. When it comes to spending, this means installing stair lifts and walk-in baths with nonstick flooring, hiring household help, and renovating or redecorating rooms to reduce the risk of falls.
For Your Health
If you currently have an in-home caregiver helping you with the activities of daily living, you'll likely find a lot of value in assisted living. According to the 2018 Genworth Cost of Care survey, homemaker and in-home health aide services both topped $4,000 per month on average. When compared to the national average cost of assisted living – also $4,000 – this seems more than manageable. But remember that an assisted living community includes much more than personal support – they offer dining, amenities, true community and more.
As with everything, you get what you pay for. In the case of in-home care, you're paying a large premium for the convenience of regular house calls from your caregivers. Unfortunately, that means you'll pay an even larger premium for early morning or nighttime visits, and most providers will charge by the hour. For security, consistency and availability of care when you need it, it's hard to beat an assisted living community.
The Hidden Costs of Staying at Home
In many cases, a senior's loved ones end up taking on at least a part-time caregiver role. While adult children are usually glad to give back to their parents and contribute to their continued well-being, doing so can cause a lot of added stress. After a while, the pressure of caring for their loved one – on top of raising their own kids, advancing their own career and maintaining a social life – can lead to caregiver burnout.
Of course, there's also the cost of remaining in your home. A house is usually the biggest asset in any individual's portfolio – however, money invested in a home is money you can't put to work for you. While there are many upfront costs associated with moving into an assisted living community, selling your house gives you the financial flexibility to defray those costs, likely with plenty to spare. From there, you can opt to invest those funds or use them to enjoy your retirement.
Assisted Living Is Affordable Living
Now that you have the facts on the true cost of staying at home, we hope you'll take the time to look into assisted living. It's much more affordable than you might think – and it enables better, more independent lifestyles for seniors around the country. As a nonprofit national provider of quality senior care, Eagle Senior Living possesses the deep institutional knowledge needed to guide people just like you. For more on the senior living options that suit your life, please don't hesitate to reach out.