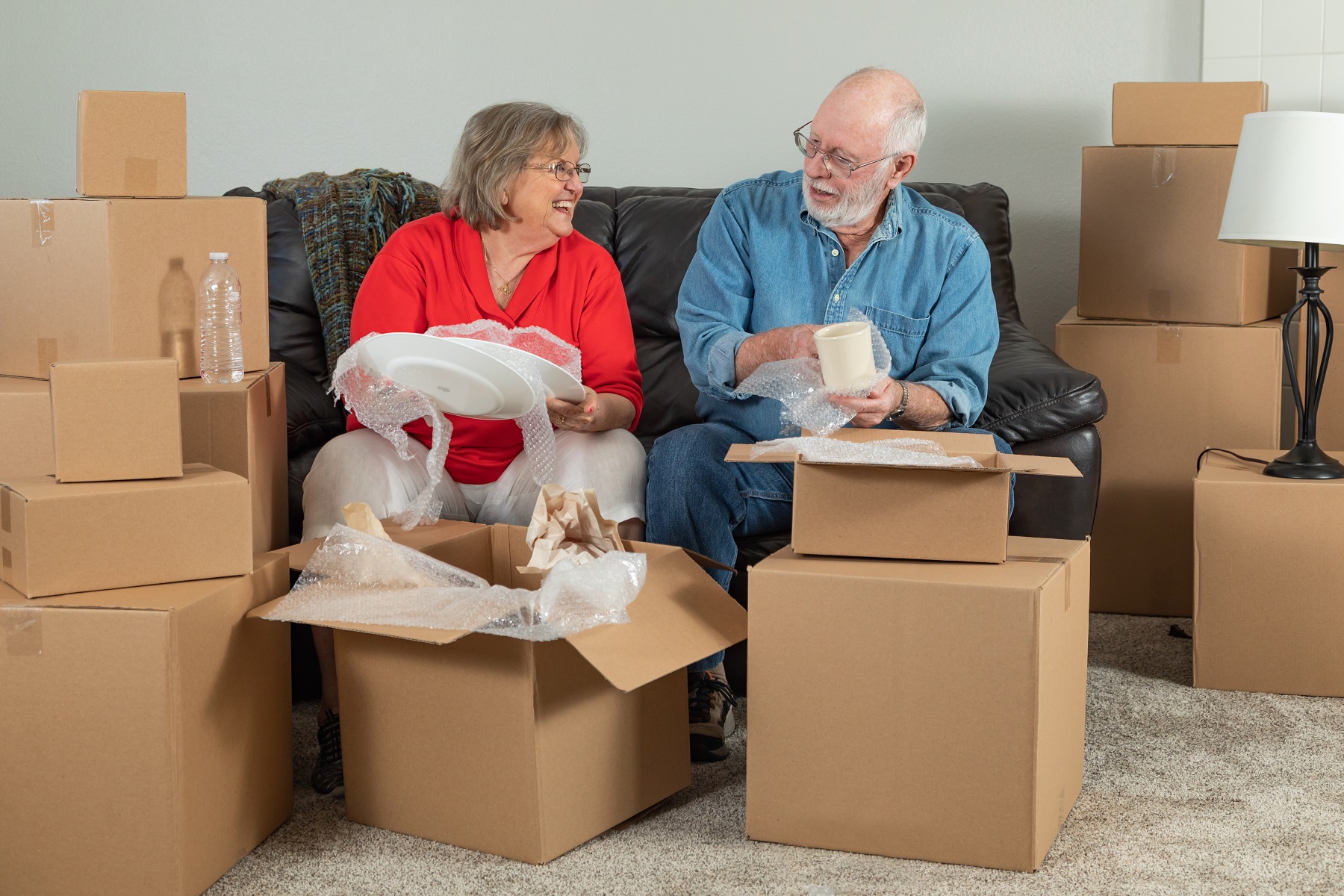 What to Consider When Making a Move to Senior Living
Blog
October 14, 2021
Are You Ready to Make the Move to Senior Living?
Whether you're nearing retirement or ready to take the leap now, you're probably starting to put some thought into how you want to spend your retirement years. As more seniors embrace the idea of an active retirement lifestyle, the option of a senior living community becomes more appealing.
Senior living communities are designed to provide active seniors with the freedom and independence they need to thrive in their retirement years. They also give aging adults a safe and secure place to live that eliminates many of the day-to-day frustrations of owning a home.
How do you know when you're ready to make the change from homeownership to a senior living community? Below are some signs you're ready to start your next chapter.
4 Signs You're Ready to Move to a Senior Living Community
If you aren't quite sure you're ready to make the move to an Independent Living community, you're not alone. It's a major decision that seniors face when they near retirement and think about this next chapter of life. Luckily, you don't have to make the decision alone. Below are four signs that you might be ready to transition to a senior living community.
1. You Don't Enjoy Being a Homeowner
Some people love owning their own homes. Even as empty nesters, they find great joy in the little things that make their home unique. But for others, it can feel like more of a burden than a blessing to care for a large house that feels empty. If you find yourself struggling to keep up with housework, yardwork and home maintenance, it might make sense to downsize your lifestyle. Independent Living communities allow you to still participate in the attractive parts of homeownership without any financial burden or challenging responsibilities.
2. You're Planning for Your Future
If you're lucky enough to be in great health heading into retirement, it can sometimes be a challenge to think about the future. But planning for the future now will give you more freedom to enjoy life as you wish. In many senior living communities, like Eagle Senior Living, residents can enjoy a continuum of care that extends to Assisted Living and Memory Care.
3. You're an Empty Nester
If your kids have all moved out and you live alone in your home, you might miss the social interaction that used to fill your days. Loneliness can set in quickly in retirement, especially after divorce or the loss of a significant other. A senior living community makes it easy to make new friends, engage in social situations, and stay active.
4. You're on a Budget
If you'll be living on a limited income in your retirement years, it might make financial sense for you to consider Independent Living. Aside from the costs associated with maintaining your home, you could eventually need to pay for additional services to help you with some of the activities related to daily living. Senior living communities often include one set fee for transportation, housekeeping, meals, laundry and more.
Planning for Moving Day
Once you've weighed the pros and cons and decided to move into a senior living community, you'll want to start planning the move-in process. While it can seem overwhelming to downsize your entire life, you should think of it as an opportunity to focus on what brings you joy and start a brand-new chapter in your life. Some things to consider when moving to a retirement community include:
Make a moving plan with key dates and details
Downsize by investing in storage or selling some of your unnecessary belongings
Sell your home with a trusted real estate agent
Work with the senior living community to ensure it's a smooth transition
Get help from family and friends to make the move positive and stress-free
Deciding to move into a retirement community is exciting! Don't let the details of planning your move take away from the excitement of starting your retirement in an environment that helps you thrive and enjoy every single part of your life.
Plan Retirement on Your Terms at Eagle Senior Living
If you're looking for a senior living community where peace of mind comes standard, learn more about Eagle Senior Living. Across all our retirement community locations, our residents and associates become like family. Our goal is to provide a comfortable place for seniors to live authentic and enriched lives throughout their retirement years, surrounded by opportunities to grow. Some call this approach best in class; we simply call it bringing out the best in each other. Contact us today to learn more about our senior living community.