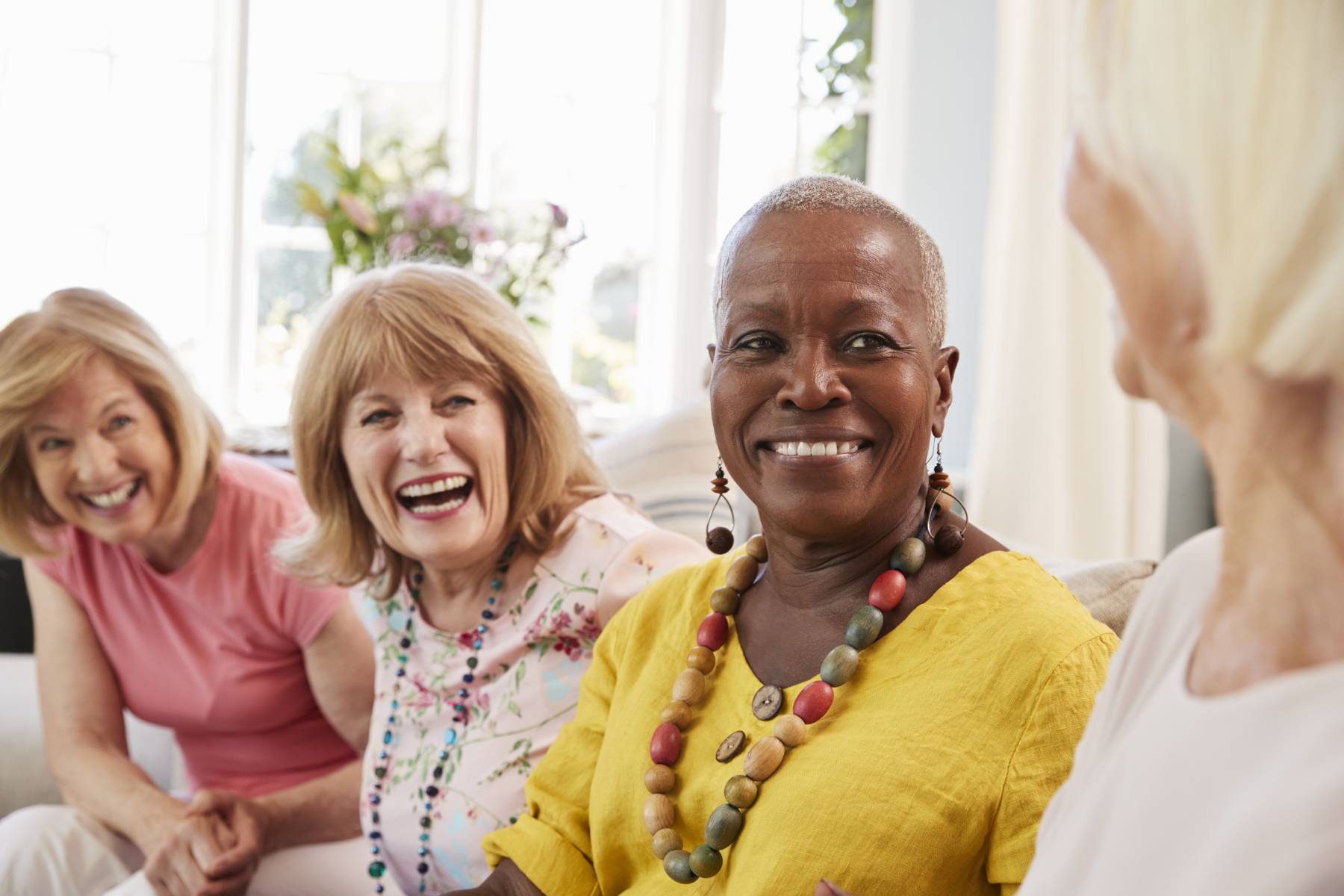 Why Should Seniors Move to Senior Living Communities, Now?
Blog
April 30, 2021
The past year has caused many seniors to pause their plans for the future. Now that the world is adjusting to a new normal, it's time for seniors to once again weigh their options. Luckily for them, right now is the perfect time to sell their current home. With the housing market heavily favoring sellers — combined with the phenomenal benefits of independent living — there's never been a better time to move to a senior living community. Here's why.
Hot Housing Market
The real estate market is currently the best it's been in years, making this a perfect time for seniors to sell their home. In fact, the median price for home purchases exceeded $300,000 for the first time in U.S. history. There's a relatively simple reason: low supply and high demand. The combination of limited new construction caused by the pandemic, the high price of building materials like lumber, and low interest rates is causing intense competition in the housing market in general. Despite the pandemic, sales of previously owned homes in 2020 reached the highest level in 14 years, according to Dow Jones. And now, as restrictions and lockdowns begin to recede, the number of home buyers in the market is expected to soar. With these considerations, it's easy to see why right now is an ideal time for seniors to finally sell their home and look to the future.
Safety and Security
More than ever, seniors considering their future options are focusing on safety. Due to the pandemic, many seniors have a negative perception of senior living communities as a safe place for older adults. Rest assured that nothing could be further from the truth. Senior living retirement communities across the country have gone to great lengths to implement enhanced safety protocols to protect residents and team members. From new infection control and air purification systems to revised social distancing and visitation protocols to safety education, residents are feeling safer than ever before. And now that these enhanced safety measures are in place, senior living communities will continue to be safe havens for seniors in the future.
Protecting Your Lifestyle
One of the greatest benefits of moving to Independent Living in a senior living community is the engaging, fulfilling lifestyles residents enjoy every day. Free from the burdens of home maintenance, senior living residents are able to spend their time in retirement exactly how they choose. The variety of spacious residences in most senior living communities makes the transition from a previous home as seamless as possible. Many communities also offer an array of engaging services and amenities such as restaurant-style dining venues, weekly activity programming, heated pools, arts and crafts studios, and much more. Plus, residents enjoy an abundance of opportunities to socialize with other like-minded seniors. The social aspect of senior living communities is something that aging in place at home simply can't match.
And in communities with life care contracts like Eagle Senior Living, residents don't have to worry about their future health care needs. A full continuum of care is available to them right where they live, including Assisted Living, Memory Care, and Skilled Nursing care in addition to Independent Living.
The Right Decision for Your Future
Here at Eagle Senior Living, our goal is to be a resource for seniors searching for the ideal option for their future. Ou Independent Living is meticulously designed to enrich the lives of all residents who live in our communities. If you'd like to learn more about how we can help you prepare for your future, please don't hesitate to contact us anytime.